Helping Grandparents Raising Grandkids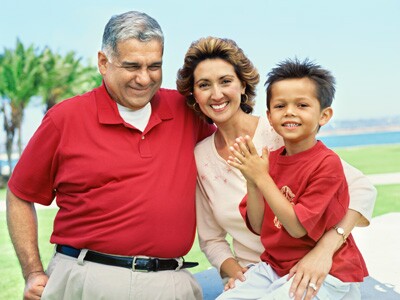 The end of summer is near and that means one thing: Parents are going through the motions to send their kids back to school or maybe start college. From that group of parents, there are approximately 2.4 million who are grandparents raising their grandchildren. For this segment, it is very important to be budget-conscious when going through expenses and to look for ways to ameliorate the big impact on their finances when supporting their grandchildren.

As the great Bill Cosby once said: "What is it about grandparents that is so lovely? I'd like to say that grandparents are God's gifts to children. And if they can but see, hear and feel what these people have to give, they can mature at a faster rate."

At AARP we recognize the selfless sacrifice of grandparents and salute their courage. It is not easy to take grandchildren under your wing in your mature years.
For these reasons, we are launching the GuidingYourGrands.com/ Apoyandotusnietos.com initiative. We want to provide you with guidance as you prepare your grandchildren emotionally, financially and academically to achieve their dreams. Ultimately, we hope to strengthen the financial welfare of Hispanic and African American families through the value of education.
On the site, we provide a "Guí­a Educativa" or educational guide for parents so they can have "the talk" with their grandchildren about making the right decisions that will keep them on the educational track. Furthermore, we want you to also share your experiences with us so other grandparents can feel inspired to carry on by your uplifting story.
In addition, I would like to share other resources, not related to AARP, that also provide valuable information for both parents and students to successfully navigate the educational system:

Photo Credit: AARP