Home Is Where the Health Care Is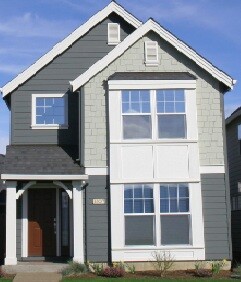 For millennia, the home provided a roof over our heads, a place to raise a family. Later on, pride of place set in and the home became our personal castle. And in recent decades, homeowners counted on rapidly appreciating housing values to help secure some measure of financial security and independence.
Stay Informed: Sign up for the AARP Livable Communities Newsletter
Over time, the home has served many purposes, and its function has evolved from simply providing shelter to so much more. As we look to the future, we see the next incarnation of the home as - our health care clinic! Consumers are increasingly finding new opportunities and new options for accessing care and staying healthy - all within the comfort and privacy of their homes.
Indeed, many hospitals have returned to the old-school practice of the house call. A growing number of health systems are sending doctors and nurses into people's homes to administer treatments and ensure medication adherence; they're also providing recommendations for how a residence can become more livable by making simple changes that increase a home's ease of use and decrease the risk of falls and injuries. (See the AARP Home Fit Guide to learn how you can make your home or that of a loved one more livable.)
Stay Healthy: Learn how from AARP Health
In addition to home-based visits, new technology now provides the option of "telemedicine," which helps health professionals remotely monitor patients' vitals (blood sugar, blood pressure, cholesterol, etc.). For example, Essentia Health in Minnesota monitors the health of 300 heart failure patients by having them step on a scale every morning in their respective homes. The scale then sends the relevant data back to a central hub, where it is reviewed by medical staff.
In this age of Google Glass, "wearables" and the driverless car, we are seeing that same level of innovation applied to personal health.
Fancy tech gadgets are coming to market that track how often a person takes his or her prescription drugs. Devices can now monitor someone's physical activity, and provide visible and audible reminders of when it's time to take action. A growing number of medical devices are becoming wearable, such as glucose and blood pressure monitors, which can help an individual manage a chronic condition and enable doctors to monitor a patient's progress long after the patient has left the hospital.
Stay Cared For: With information and encouragement from the AARP Caregiving Resource Center
Being cared for in one's own home is a great benefit for the patient because, let's be honest, no one wants to spend time in a hospital or nursing home if there's a way not to. Plus, there's a financial incentive for the provider. A recent Health Affairs study found that - thanks to shorter stays and fewer tests - costs for patients in a "hospital at home" program in New Mexico were 19 percent lower than for similar inpatients.
Another bonus: Many patients (especially the elderly, frail and those with chronic diseases) are more vulnerable to infections and complications in the hospital and are actually safer at home.
By and large as people age they want to stay where they are. AARP research consistently finds that nearly 9 out of 10 people age 65-plus (and 8 out of 10 boomers) want to remain in their homes and communities for as long as possible. By providing care to people where they live, we have a better chance of helping them live independently in their own homes and out of costly institutional care. Indeed, research from the AARP Public Policy Institute shows that the cost of home-based care is one-third that of care in a nursing home.
As we develop new solutions that facilitate in-home patient care, we can help older adults live independently while also providing the care and supports they want and need. As Dorothy so aptly put it when she returned to Kansas, "There's no place like home."
__________________________________________________________________________________

Nancy LeaMond, AARP executive vice president, State and National Group, leads government affairs and campaigns for AARP and has responsibility for the AARP livable communities portfolio, which includes transportation and housing initiatives in states, cities and communities nationwide. Follow her on Twitter @NancyLeaMond.

Subscribe to the Livable Communities Great Places Blog by email or RSS feed
Follow us on Twitter @LivableCmnty

Learn more about age-friendly communities at AARP.org/livable

House photo: ThinkStock
__________________________________________________________________________________
You May Also Like