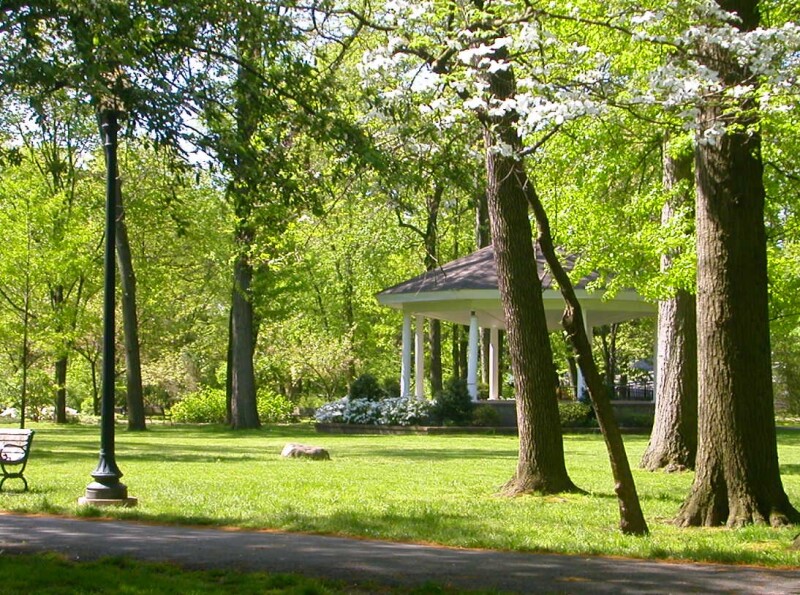 Post by Nancy LeaMond, AARP:
All you have to do is say you're from New Jersey and someone will ask, "What exit?"
I'm a proud New Jersey native.
I grew up in Millburn, a north Jersey town not far from Manhattan. I lived there through high school, and I return often to visit friends and family. Even though I'm a Maryland gal now, there will always be a special place in my heart for the Garden State, which is why it's hard to see New Jersey get such a bad rap.
Stay Informed: Sign up for the AARP Livable Communities Newsletter
From MTV's Jersey Shore to Tony Soprano to traffic jams on the Jersey Turnpike, the state experiences its share (I would say unfair share) of negative perceptions and stereotypes, many perpetuated by pop cultural references like those depicted in this year's Oscar-nominated film American Hustle. Don't get me wrong, I liked the movie - but it didn't exactly present an idyllic image of my home state.
That's why I wanted to do a blog post about the other side of Jersey. I could go on and on about the people, the innovation, the strong economy. But given that this is a livable communities blog, I'd like to tell you about some of the wonderful towns that lead the way in being livable communities for all ages.
Westfield is a good example. The town of 30,000 was originally settled as a village in the early 18 th century (remember, New Jersey is one of our nation's 13 original colonies). Westfield's colonial village has since become a thriving downtown, which was recognized by the American Planning Association's New Jersey chapter as one of its "Great Places" designees for 2013. The APA referred to the downtown as a "centerpiece in the everyday life of this community." Westfield has a multiscreen movie theater (the Rialto), mom-and-pop shops and national retailers, lots of dining options, several grocers and houses of worship, a public library, a Manhattan-bound train station, a community swimming pool and numerous parks - all in or near the walkable downtown.
Then there's Ridgewood, 30 miles up the road. A couple years ago, the town was named by CNN as 26th on its "Top 100 Places to Live" list. In addition to having a vibrant downtown, Ridgewood offers programs geared toward an intergenerational crowd. For example, the Ridgewood Community Center offers programs and classes for age 55-plus residents, with a dedicated bus that runs on Tuesdays and Thursdays. The public library provides seminars and events for residents of all ages.
Montclair is another wonderful, walkable community and 2013 APA "Great Places" designee. A "railroad suburb" that began attracting commuters in 1856, the town has theaters, an art museum, 175 acres of parkland and an active downtown. Montclair was honored at the New Jersey Department of Transportation Complete Streets Summit in 2013 for its efforts to develop bicycle- and pedestrian-friendly roads. (Montclair was the first municipality in the state to adopt a Complete Streets policy, in 2009.)

Not to mention, Montclair is home to the New Jersey Jackals and their Yogi Berra Stadium - named after the famed Yankees player, manager and commentator. Yogi knew a thing or two about community. As he said, "Little League baseball is a very good thing because it keeps the parents off the streets."
I've mentioned just a few of New Jersey's great downtowns. There's also Maplewood, Morristown and so many more. (Check out what NJ.com heard when it asked readers to name their favorites.)
The next time you think about New Jersey, try to see past the turnpike and consider the many standout communities that promote and practice livability - making it a great place to live.
P.S. Exit 11, by the way ...
You May Also Like: Why Sidewalks Matter
______________________________________________________________________________________________

Nancy LeaMond, AARP executive vice president, State and National Group, leads government affairs and campaigns for AARP and has responsibility for the AARP livable communities portfolio, which includes transportation and housing initiatives in states, cities and communities nationwide. Follow her on Twitter @NancyLeaMond.

Subscribe to the Livable Communities Great Places Blog by email or RSS feed
Follow us on Twitter @LivableCmnty

Learn more about age-friendly communities at AARP.org/livable


Westfield photo by Melissa Stanton
______________________________________________________________________________________________
>> Get travel discounts with your AARP Member Advantages

Join AARP: Savings, resources and news for your well-being
See the AARP home page for deals, savings tips, trivia and more