Shopping Malls: A Suburban Renaissance?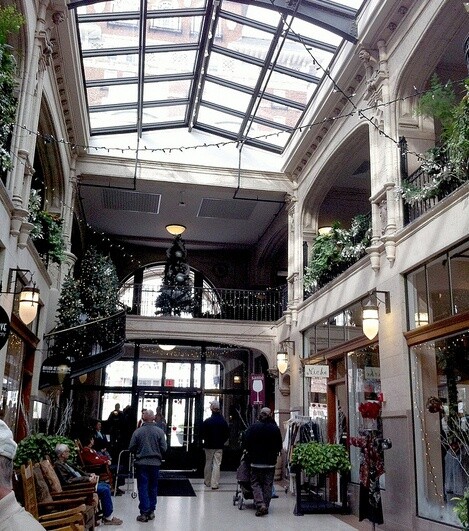 Since the mid-20th century - with the rapid rise of the suburbs - shopping malls have been a big part of American life. In the '80s and '90s, malls became veritable town centers: giving us a one-stop shopping destination, bringing in the biggest and busiest restaurant chains, and serving as an after-school playground for our teenagers. And for many years, malls were an integral part of our culture - as evidenced by the prominent role they played in cult classics such as "Pretty in Pink," "Weird Science" and "The Blues Brothers."
By the early '00s, the zeitgeist had changed and shopping malls began to fall out of vogue. A 2001 PricewaterhouseCoopers study discovered a disturbing trend toward underperforming and vacant malls - known as "greyfield" and "dead mall" estates. And in 2007, for the first time in 50 years, no malls were built in America. In recent years, there have been many predictions about the death of the mall. When Tiffany performed her hit music video "I Think We're Alone Now" in a shopping mall, this probably isn't what she had in mind.
While many municipalities have snubbed their local malls and looked elsewhere to create livable spaces and community centers, others see the millions of existing commercial square feet just down the road as ripe opportunities for transformation and revitalization.
Some malls are turning into mixed-use spaces to better serve the community. For example, Nashville's Global Mall at the Crossings reopened this year after having fewer than a dozen functioning stores the previous year. The new mall features space for smaller retailers to attract entrepreneurs, and it replaced the old J.C. Penney and Dillard's with a public library, community center, recreation space and community college.
Other malls are transforming their spaces to appeal to a customer base that is no longer interested in an indoor shopping experience. The Cleveland Galleria is taking advantage of its glass atrium in the courtyard - and empty retail spaces - by creating a giant greenhouse. In addition to growing fruits and vegetables on-site, the facility will serve as an educational center to inform the public on the importance of urban gardening .
And some are reinventing themselves completely. Developers in Providence, R.I., are turning the abandoned Arcade mall into micro-apartments - between 225 and 450 square feet. The mall will feature retailers on the ground floor, with a basement that serves as a bicycle garage.
Without a doubt, there is real innovation happening in shopping malls across America. Check out this blog post, 7 Uses for Failing Malls, by Atlantic Cities' Amanda Erickson, which highlights creative uses for failing shopping malls.
As executive vice president, AARP State and National Group, Nancy LeaMond leads government affairs and campaigns for AARP. She also has responsibility for the AARP state and livable communities portfolio, which includes transportation and housing initiatives in states, cities and communities across the country.

Photos by Heather McLaughlin (The Galleria) and Cristina Bejarano ( Grove Arcade) via CreativeCommons.org