What Are Complete Streets?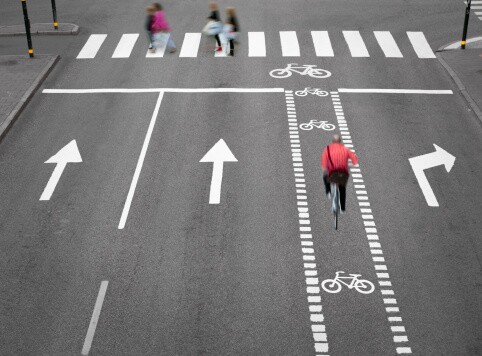 Do you have easy access to schools, parks, medical facilities and simple services like grocery and drug stores? Do you have alternative transportation options when the car is in the shop? Does your neighborhood have sidewalks? And if so, are they well maintained?
If you are like the large majority of Americans, your plan is to stay in your community - if not in your very same home - as you get older. However, in order to do so, you need to be confident that your community has convenient, safe and reliable options to get you where you need and want to go.
For years, U.S. transportation policy has focused almost entirely on construction and maintenance of roads to accommodate more cars. And while cars are obviously critical to our transportation network, they are only part of the equation. That is why AARP is so pleased that transportation planners and engineers are expanding their view and design of travel networks to accommodate all modes of travel, including driving, walking, public transportation and cycling. This is an approach that we have been championing for years - we call it Complete Streets.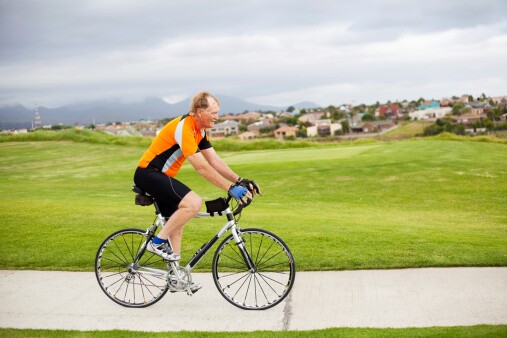 A Complete Street is designed and operated to allow all types of users to safely use and cross the right-of-way. Features common to Complete Streets include sidewalks, marked or separated facilities for bicyclists, transit facilities and marked and signalized crosswalks. Of course, every community is different and will need a mix of options. The best place to start is to identify the community need, and then build the solutions around it.
Providing adequate options is but one component of Livable Communities - what we like to call "Great Places for All Ages," which also offer their residents affordable and appropriate housing options, supportive community features and services, and wise land-use planning.
If you would like to learn more about Livable Communities, please visit AARP's new Livable Communities Resource Hub at www.AARP.org/livable where you'll find more than 1,000 articles, best practice studies and planning documents. If you are new to Livable Communities, visit the Learn section first for background information. For information on how to plan or implement change in your communities visit the Plan and Act sections.
Nancy LeaMond, Executive Vice President, AARP State and National Group

Nancy LeaMond, executive vice president of AARP's State and National Group, leads government affairs, public education and integrated legislative and educational campaigns and volunteerism and service for AARP's social change agenda.
Also of Interest

Join AARP: Savings, resources and news for your well-being
See the AARP home page for deals, savings tips, trivia and more