Healthcare Reform Upheld: What It Means for Latinos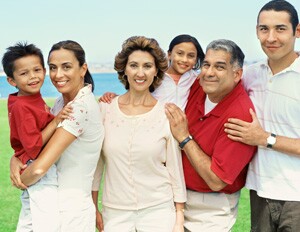 The Supreme Court has decided. The Affordable Care Act (ACA) remains in effect and now both government and health care providers are focusing on continuing its implementation. At AARP, we supported health care reform because the law, better known as the Affordable Care Act, offers numerous protections that benefit millions of Americans who had no access to affordable health insurance.
But what does it means for Latinos? It provides access to healthcare benefits and coverage previously unavailable. Once the law goes into full effect in 2014, approximately 9 million Latinos (it's like the entire population of New Jersey) will be eligible to receive health care coverage, according to White House figures. Furthermore, projections show that almost 5.4 million Latinos will gain coverage under the ACA law, according to a recent research brief published by the U.S. Department of Health and Human Services.
Also, the Center for American Progress lists 7 ways Latinos benefit from the reform. They're all important but there are three points that struck me: First, "half of all Latino children born in 2000 are at risk of developing diabetes. Before the [ACA], insurance companies could legally deny coverage to Latino children with diabetes or other pre-existing conditions or charge them substantially more." Our kids will receive timely counseling and treatment for their conditions.
Second, "Community health workers, better known as promotoras" received a much needed boost and will play a more significant role in helping our community to prevent and treat diseases like diabetes, obesity and heart disease; prevention being the key word here.
Finally, the law upgraded the National Center on Minority Health and Health Disparities at the National Institutes of Health from a Center to a full Institute. With this new emphasis, enhanced data collection and research should help lawmakers and administrators allocate the resources more efficiently.
There's so much more to the ACA law that I can encapsulate on this post. For more information, please visit the following resources:
AARP Health Law Guide: This a tool to learn more about what the law means for you and your family, and how you can access the law's benefits now and in the future.
Where AARP Stands: The Affordable Care Act: Our official stance on the recent SCOTUS decision.
Photo Credit: AARP