Anne Samaan: Inspirational Caregiver Blazes the Trail
By Amy Goyer , April 08, 2013 12:00 PM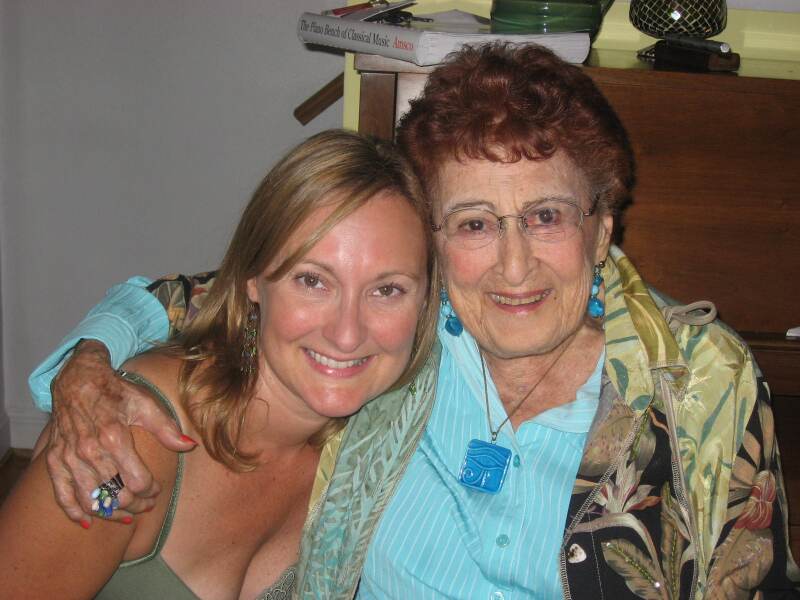 Not even 5 feet tall, she was tiny but powerful; she filled up a room. She was my second "mommie;" counselor, comforter, friend and inspiration. Dr. Anne Samaan, my best friend Laurette and her sister Jenny's mom, and my godchild Catalina's grandmother, died last week; she was 91. The world is dimmer without her sometimes colorful presence. She has influenced me since I was 6 years old, especially because she was a caregiving pioneer.
She taught me how to make choices and be assertive. She was inquisitive, spoke her mind and often pushed boundaries. Once, Anne persuaded a security guard to break rules to retrieve her passport so she could make an overseas flight. She never hesitated to negotiate a front-row seat, send cold food back to the kitchen or coax a handsome fellow to dance. She joined a dating service at age 81, but complained the men were too old and boring. She was a force to be reckoned with.
Her perseverance and tenacity prepared her perfectly for the necessities of one of her greatest life challenges: Caring for her husband, Dick, for more than 20 years. He had early onset Alzheimer's disease. She showed me how to approach caregiving with faith, love, enthusiasm, joy and grace. She was determined to provide Dick the best possible quality of life. They were among my inspirations as a music therapist.
She cared for him first at home in the early 1980s, enlisting graduate students for help at a time when in-home services were not readily available in a small Ohio town. As a psychologist, she founded and became an activist for the local chapter of the Alzheimer's Association, educating others when people knew so little about the disease, and few wanted to talk about it.
Eventually, she moved with Dick to a larger city where he lived in a nursing facility. She visited every single day (or arranged for others to do so), making sure everything from the lighting and sound to his personal care were right. Some staff adored her zest for life and support of their good work. Others avoided her; she always had questions when most other families passively accepted bad treatment. But she didn't care, her job was not to be their best friend, it was to care for her beloved Dick. She routinely reviewed his chart and progress notes and participated in treatment plan meetings before that was common.
She, more than any other personal or professional influence in my life, taught me to be a fierce advocate for those who are vulnerable. I saw firsthand the difference in his care compared to others.
Anne was especially reinforcing about my own caregiving choices for Mom and Dad. Whenever I had regrets or wished I could do more, she would look up at me, place her hands firmly on my shoulders and laughingly say, "Now Amy Goyer, don't SHOULD on yourself!" I knew she was proud of me.
Thanks, Anne, for blazing the caregiving trail, and for showing us how to live life to the fullest, embrace change, adapt and dive into the next interesting experience. Aloha - till we meet again. I, and so many others, will carry the torch for you.
Follow Amy on Twitter @amygoyer and on Facebook
Photo Credit: Laurette Bennhold-Samaan
Also of Interest

Join AARP: Savings, resources and news for your well-being
See the AARP home page for deals, savings tips, trivia and more