Journey of Caregiving: Feeding Tubes, Juggling Medication and More
By Elaine Ryan, May 18, 2015 10:35 AM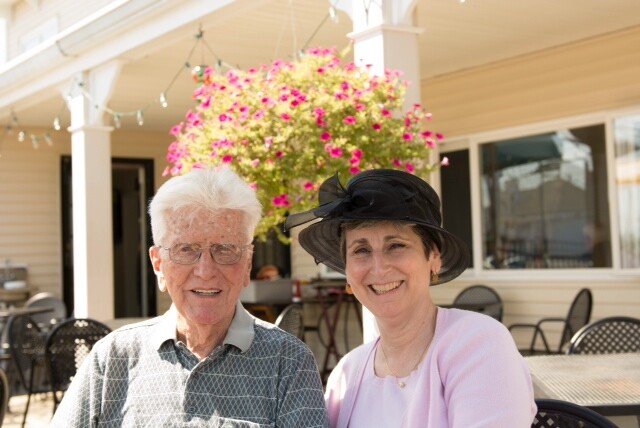 Even with her training as a nurse, family caregiver Joanne Davis says she doesn't feel equipped to handle certain tasks as she cares for her husband. "I think of people who are in a situation who don't have that sort of experience and I don't know how they manage," she says. And yet, nearly half of the 42 million family caregivers in America perform medical and nursing tasks to care for their loved ones. This can be managing medications, cleaning wounds or feeding tubes, giving injections and more. Most do this all with little or no training.

Last week I had the opportunity to participate on a panel at The Journey of Caregiving: A CPTV Town Hall Meeting in Connecticut with Joanne. When the conversation turned to medical tasks, two caregivers in the audience shared their experiences caring for loved ones:

"When my father had a stroke I took him home and didn't realize what I was taking on medically. He was on a feeding tube; he had seven or eight medications."
"The medical parts were very difficult for me, knowing what to do. With my mom it was a question of monitoring medication."

I believe family caregivers shouldn't have to take on these medical tasks without any training whatsoever. That's why AARP is advocating for a commonsense solution called the Caregiver Advise, Record, Enable (CARE) Act to help family caregivers as their loved ones go into the hospital and as they transition home. The CARE Act makes sure family caregivers receive instruction on the medical tasks they will need to perform for their loved ones at home.

In Connecticut, the CARE Act has already passed the State Senate and is now being considered by the House.

Supporting caregivers across the country
The CARE Act has been signed into law in eight states already this year, 10 states in total, and introduced in over a dozen more:

Connecticut State Sen. Kevin Kelly (R- Stratford), who also sat on the CPTV panel, closed with words I couldn't agree with more:

"One thing I think we really need to do in Connecticut is not only thank family caregivers, because I don't think we do that enough, but also start to make sure that they have resources."

So to all the family caregivers out there, thank you for all that you do. I encourage you to go to aarp.org/iheartcaregivers to share your story and help us fight for the resources you and your family need.


---

Elaine Ryan is the vice president of state advocacy and strategy integration (SASI) for AARP. She leads a team of dedicated legislative staff members who work with AARP state offices to advance advocacy with governors and state legislators, helping people 50-plus attain and maintain their health and financial security.

Follow Elaine on Twitter: @RoamTheDomes.