Latinos: Keeping your Brain Healthy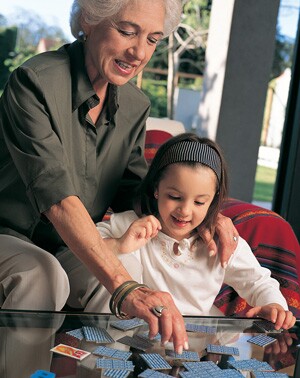 As many people out there, one of my biggest fears as a Latina is to reach my golden years and not being able to enjoy them alongside my family because of a neurodegenerative condition like Parkinson's disease. Regrettably, we are not trained to be on the look out for early signs of Parkinson's disease like tremors or shaking. To keep us on our tiptoes, Congress has declared April as "Parkinson's Awareness Month."
Our community faces a big threat: A recent survey by the National Parkinson Foundation (NPF) discovered that over 55 percent of participants have experienced some of the early Parkinson's symptoms but they don't do anything about them and they would "wait to give [them] more time to go away." Scary isn't it? Furthermore, this disease could also develop in younger adults if the disease runs in your family DNA and doesn't discriminate as far as gender.
To fight back, the NFP offers multiple resources available en español that include educational online forums, books, pamphlets and videos. Like any other disease, early detection and treatment are the keys to ensure the best quality of life possible. Unfortunately, these kinds of diseases do not have a cure despite hefty support for research.
At AARP, we offer you valuable information on how to keep your brain and nervous system healthy and decrease the negative symptoms of longevity. A not-so-distant cousin of Parkinson's is Alzheimer's. This is another disease that affects the neurological system and can darken what should be the best time of your life.
Check 4 tips to improve your memory.
Learn 10 easy ways to keep your mind fit. ( en español)
You're what you eat: 6 foods to keep your brain healthy, plus a dose of sunshine. ( en español)
Photo credit: AARP