Latinos: November is Diabetes Awareness Month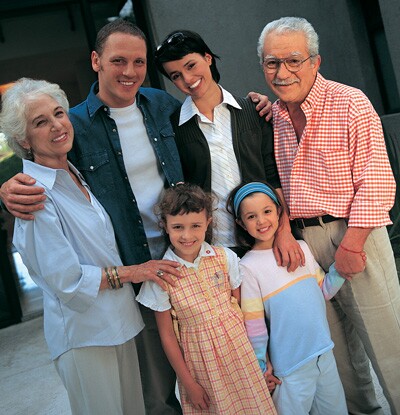 Food is one of the most important passion points for Latinos. We are revelers of well-seasoned, abundant and succulent dishes, always enjoyed among family and friends. Sadly, some of our lifestyle choices put us at a greater risk of developing lifelong medical conditions.
Diabetes is one of those illnesses. It is a chronic disease characterized by high levels of sugar in the blood; and it has become "an urgent health problem in the Latino community," according to the American Diabetes Association.
It is important to highlight that when organizations of such caliber use the adjective "urgent," it is because the statistics are staggering:

The risk of Latinos developing diabetes is 1 1/2 times greater than non-Latino White Americans.
A Latino child born today has a 50% chance of developing diabetes in his/her lifetime.
Latinos aged 50 and older have substantially higher rates of diabetes (24-30%).
25% of Mexican Americans and Puerto Ricans over 45 have diabetes.
(Source: Joslin Diabetes Center, a teaching and research affiliate of Harvard Medical School)
As an example, my mother was diagnosed with diabetes more than 10 years ago, and has drastically changed her eating habits as a result. In addition, my doctor told me two years ago that I was borderline diabetic and recommended that I change my eating habits and lifestyle to avoid developing diabetes. Thankfully I took my doctor's warning to heart and began exercising and making wholesome food choices. As a result, I am much healthier and have lowered my risk of being diagnosed with diabetes.
As a concerned Latina, I am compelled to show my unwavering support for Diabetes Awareness Month, celebrated in November every year. This disease is a life-changing event that is also the precursor for even more severe conditions. It is critical for us as a community to understand the importance of a healthy lifestyle and the fact that over 10% of Latinos in the U.S. have diabetes.

At AARP, we provide information, both in English and Spanish, about the symptoms, diagnosis and treatments of diabetes, among many more things. Moreover, we want you and your loved ones to prevent diabetes from ever knocking at your door. Simple changes in your eating habits, quitting smoking and increasing your daily physical activities can lower your risks and improve your overall health.

Likewise, if you are already suffering from diabetes, we provide tips for healthier cooking, how to explore a restaurant menu and find food combinations and portions that fit your new lifestyle. The bottom line, is that it's time to make your health a priority and make the necessary adjustments to enjoy a more active and fulfilling life.
(Photo Credit: AARP)