'Life and Death in Assisted Living' - Investigative Project Premieres
By Steve Mencher , July 29, 2013 11:51 AM
If you have a loved one in assisted living - or see that possibility on the horizon - this week brings some essential TV viewing and reading.
"Life and Death in Assisted Living" is an investigative journalism project with several public faces: a powerful television documentary (premiering July 30 on the PBS series Frontline); a four-part, deeply reported web presentation (starting July 29 at ProPublica.org); and an online chat with correspondent A.C. Thompson and two of the documentary's subjects on July 31 at 2 p.m. EDT.
Here's a preview of the documentary: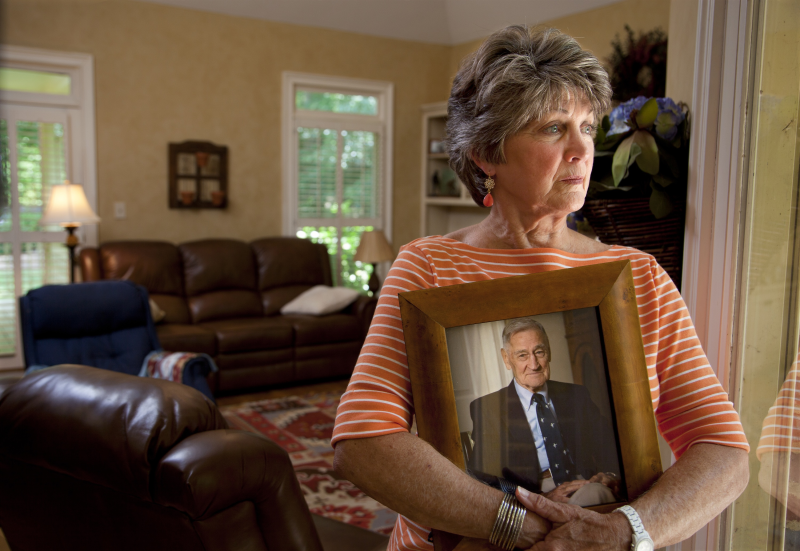 To prepare these reports, writers and producers from Frontline and the Pulitzer Prize-winning ProPublica spent more than a year delving into the assisted living industry, with particular attention to Seattle-based Emeritus Senior Living - the largest company in the field.
Assisted living is viewed here through several lenses, starting with an overview of an industry governed by a patchwork of local regulations. While nursing homes - for patients who need significant amounts of skilled nursing care - are subject to a variety of federal and state regulations, there are no national standards for assisted living facilities.
Based on thousands of documents gathered in six states -California, Georgia, Iowa, Mississippi, Ohio and Texas - the series shares the intimate, personal stories of families devastated by the deaths of loved ones in assisted living.
The story of Joan Boice becomes the connecting thread in both the print and broadcast versions of this exposé, and it's a chilling tale of a woman who entered the "memory care unit" of an Emeritus assisted living facility in Auburn, Calif., with worsening dementia and a litany of other physical problems.
She arrived in September 2008 and died five months later from untreated bedsores and other medical issues that her family contends were caused by severe neglect.
The family sued. Given an offer to settle for $3 million with the proviso that they remain silent, they carried their case through to trial, where a jury awarded them $22.9 million in punitive damages. Emeritus is appealing.
On camera and in print, company officials are given the opportunity to respond to allegations that they have repeatedly broken the law by ignoring regulations about thorough pre-admission exams. The executives maintain that employees who frequently complained about insufficient staffing and were interviewed for the project are merely disgruntled. And they contest assertions that an internal, company-wide admonition to "close the back door" meant that any resident, however sick, was to be retained, whether or not proper care was available.
Many families exploring assisted-living arrangements already face difficult decisions about how to get or give the best possible care. This investigative project isn't likely to make things any easier.
Photo Credit: Billy Howard Photography
Also of Interest

Join AARP: Savings, resources and news for your well-being
See the AARP home page for deals, savings tips, trivia and more