Living With Dementia and Caregivers: So Many Unmet Needs
By Sally Abrahms , February 20, 2014 09:15 AM
Call me naive, but I didn't realize that as many as 70 percent of the 5.4 million Americans who have Alzheimer's disease or other forms of dementia are cared for by family and friends.
A four-year Johns Hopkins School of Medicine study published in the Journal of the American Geriatrics Society examined the unmet needs of people with dementia (PWD) living in the community (as opposed to long-term care) and their family caregivers.
Researchers wanted to determine if there were a lot of unmet needs (an unequivocal "yes"). Insufficient care, supports or services can often lead to poor health outcomes, hospitalization and early placement in a nursing home. And something else we knew before the study: Those taking care of loved ones with dementia often have more stress, as well as more tasks to do, than caregivers dealing with other illnesses.
>> Sign up for the AARP Health Newsletter
The research looked at 254 older adults with dementia from Baltimore and 246 of their caregivers; eight caregivers took care of two people with the disease. Most of those in the PWD sample lived with someone else; a few lived alone.
"Health problems that require hospitalization and nursing homes are all high-cost forms of care and things people want to avoid," says Betty Black, an associate professor of psychiatry and behavioral sciences at Johns Hopkins and a coauthor of the study. The goal, she said, is to meet both groups' needs so that PWD can stay in the community longer.
The research found that for adults with dementia:

99 percent had at least one unmet need for care, services or support; 90 percent had personal or home safety issues (such as wandering out of the house or environmental risks of falling inside).
More than 60 percent had unmet needs for medical care, including the need to see a primary care doctor, specialist, dentist or audiologist.
Half lacked activities at home, a senior center or adult care center that interested them. One reason this is important: People with dementia who are involved in stimulating or engaging activities are less prone to act out or have behavioral problems - good news for caregivers.
One-third had no formal dementia evaluation or diagnosis.
What did caregivers need but not receive?

Referrals to community resources and caregiver education (85 percent).
Emotional support or respite care (45 percent).
The report revealed that caregivers and PWD who were nonwhite or had clinical symptoms of depression seemed to have more unmet needs, as did caregivers with lower educational levels.
>> Get travel discounts with your AARP Member Advantages.
Sally Abrahms writes about aging and boomers. Follow her on Facebook and Twitter.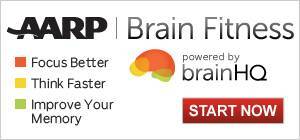 Also of Interest

See the AARP home page for deals, savings tips, trivia and more