Medicare Clarifies Rehab Coverage
By Sally Abrahms , January 23, 2014 10:35 AM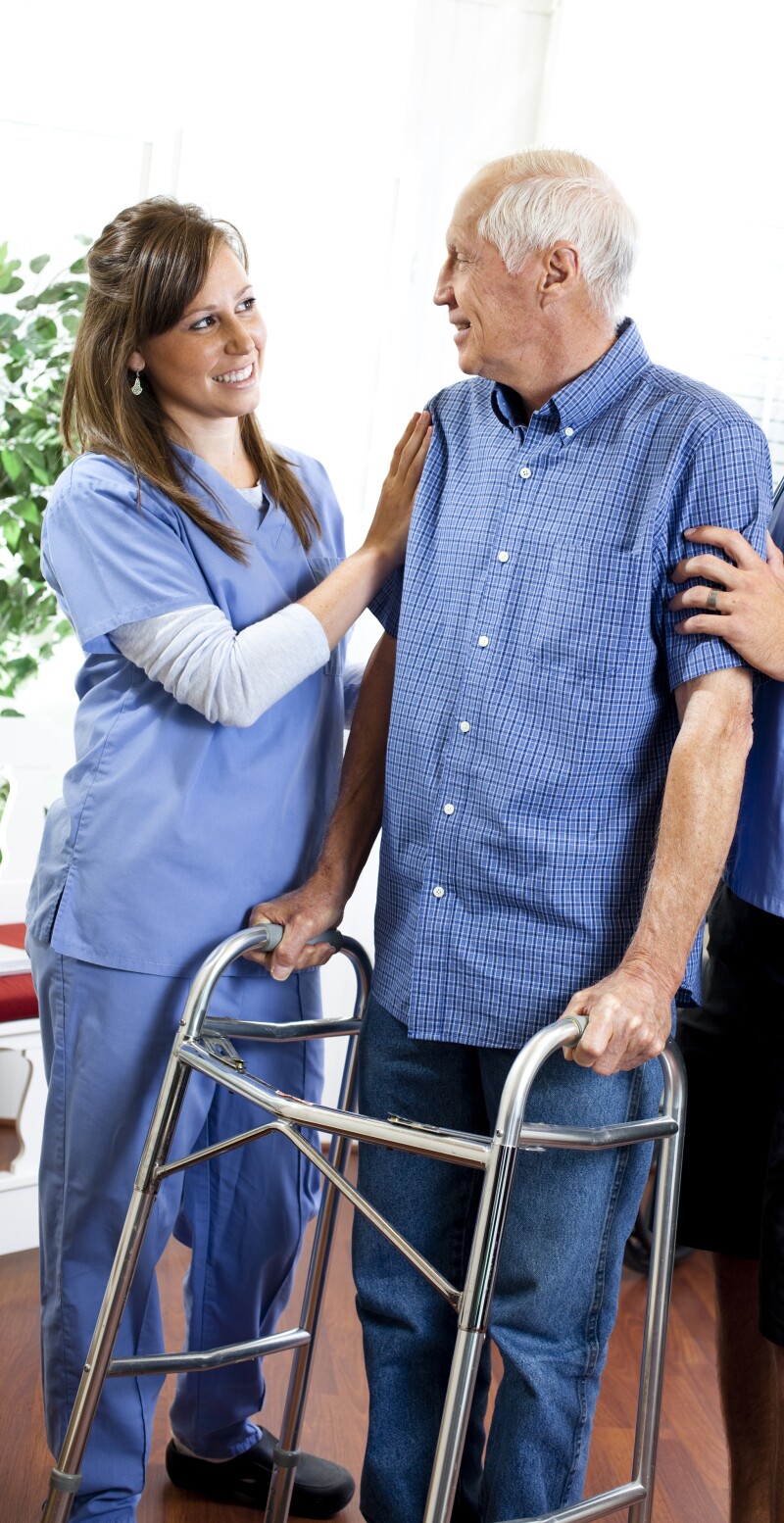 You know how frustrating-no, make that infuriating-it can be to try to get reimbursed by Medicare for some rehabilitation services? You're sure the rehab is helpful, but you can't convince The Powers That Be.
Why? It used to be that Medicare would pay only if the patient were improving. Now, there's been a healthy change in policy: You'll be able to continue receiving physical therapy, occupational therapy and speech-language pathology services to prevent further deterioration (a.k.a. slow the decline) or to preserve your current capabilities. That means family caregivers can advocate for an individualized assessment to make sure their loved ones are covered even if there is no improvement. The new policy applies to rehab programs provided by outpatient clinics, home health agencies, skilled nursing facilities and independent contractors.
The class action lawsuit Jimmo v. Sebelius prompted the Centers for Medicare and Medicaid Services (CMS) to revise its program manuals under the terms of a settlement. Glenda Jimmo of Vermont is blind and disabled from diabetes complications. The Center for Medicare Advocacy, on behalf of her and other plaintiffs, said that their skilled care claims were being denied because they weren't showing continued improvement. Plaintiffs in the lawsuit were represented by the Center for Medicare Advocacy and Vermont Legal Aid.
So now, the CMS is launching an education campaign to get out the word about the policy and has detailed information about the manual revisions. The United Hospital Fund also has information about it in two of its family caregiver guides, Home Care: A Family Caregiver's Guide and Planning for Inpatient Rehab Services, on its Next Step in Care website.
Doesn't this sound like smarter medicine to you? Thoughts?
Sally Abrahms writes on aging and boomers. She specializes in caregiving, housing and age 50+ work. Follow her on Facebook and Twitter.
Photo courtesy istockphoto/ Getty Images