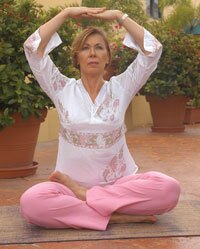 The New Year is upon us and it is time to make a balance sheet for 2011 and work on our 2012 goals. This year has been like a roller coaster ride for millions of Americans. A slow-economic recovery, high unemployment rates and rising medical costs have prevented millions from enjoying their retirement and clouding what is supposed to be their "golden years." These are some of the reasons why AARP works to help millions of our members and Americans navigate these turbulent economic waters.
One of my priorities for next year is to devote time every week to write on my blog about AARP's many programs and online tools designed to help Latinos. On a personal level, I want to focus more on healthy living for my family and I. The famous Dr. Oz recently shared a 6-month plan that helps you live longer and healthier. He recommends changing your diet, increase your exercise, decrease your stress levels and, finally, incorporating these elements into a new lifestyle.
Often easier said than done, starting the New Year with plans for reinvention and rejuvenation is the right and first step for a better future. Remember, we still have the chance to grow as individuals, to devote more time for ourselves and keep shining in the lives of our loved ones. Because there's so much that we live for.
My best wishes to all of you on these holidays! ¡Feliz Navidad y Próspero Año Nuevo!
Photo Credit: AARP