Using Neighborhood Websites for Caregiving
By Sally Abrahms , March 15, 2012 12:42 PM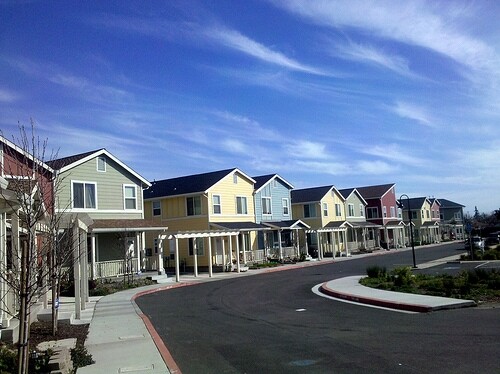 Thirty-two years ago, when my husband and I moved to our house, we had a memorable introduction to our neighbors. One ran by and said, "I should have brought you something" and kept jogging.
I watched from my window as another neighbor across the street fell on her icy walk. I rushed over, asked if she were okay, and told her I was her new neighbor. Her response: "I don't care!" Since then, we've gotten to know nice neighbors-really!- but many of the homes are turning over. There are many I no longer know.
According to a 2010 Pew Internet and American Life Project report, of nearly 2,300 surveyed, half ages 50-64 did not know their neighbors; the number was 52% for ages 65+.
So when I heard about free neighborhood websites, I stopped multitasking. They are a place where neighbors communicate online with others who live nearby about community issues (a new building project in the area, traffic concerns, a burglary, a favorite gardener, a family in need), post requests, and get to know one another. That often leads to face-to-face connections and new relationships.
According to Michael Wood-Lewis, cofounder of the Front Porch Forum, a neighborhood website in Burlington, Vt., there are about 20 similar start-ups around the country. Created in 2006, his is among the oldest and serves one-third of Vermont.
One of most recent entrants is the San Francisco-based Nextdoor, which debuted last October and is in more than 1,200 neighborhoods nationwide. In order to join one of these private social networks, you have to live in that neighborhood (except if you're an adult child/caregiver) and when posting, use your full name. If there's no neighborhood website, you can start one and invite neighbors to join.
What does this have to do with caregiving? These companies are seeing adult children, who are caregivers, or their parents or relatives, the care recipients, using it to enlist the help of others. Last winter, during a blizzard, an adult daughter living across town got on the Front Porch Forum website and asked her mother's neighbors to check on her. Several went over to make sure she was okay and fed, while someone else shoveled her driveway and walk.
In Texas, a woman who had just moved to a new neighborhood to take care of her elderly parent introduced herself to others on the Nextdoor website. Later, when her mother became sicker, neighbors brought meals, took in the mail, and fed her pets. Some neighbors from the website even attended her mom's funeral.
As a caregiver, it's good to know these options exist.