New Government Website Tackles Long-Term Care Infection
By Sally Abrahms , January 30, 2014 11:57 AM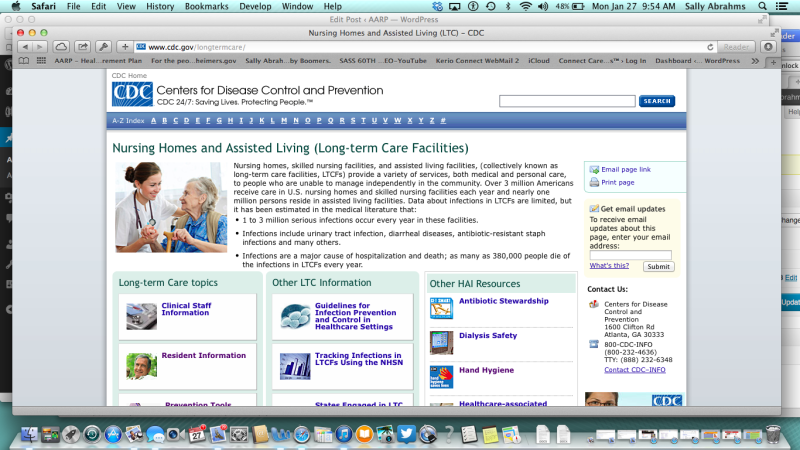 You've heard it before. You go into the hospital for one thing and come out with another: a whopping infection contracted there. Did you know that you're also at risk for infection in assisted living and nursing homes? The Centers for Disease Control and Prevention (CDC) has just launched a website to help put the brakes on infection in long-term care settings.
The numbers are big. Every year, the CDC estimates that 1 million to 3 million long-term care residents contract an infection. They include urinary tract infections, diarrheal diseases and antibiotic-resistant staph. When these infections strike, residents can wind up in the hospital, or worse. It's estimated that as many as 380,000 die annually from infections in long-term care.
One type of bacteria common in long-term care and hospitals is clostridium difficile, known as C. difficile. Typically, older adults get it after being on antibiotics and receiving medical care. Again, the figures are formidable. More than 14,000 Americans die each year from it.
>> Sign up for the AARP Health Newsletter
I haven't seen the fallout from C. difficile, but I have of staph - and it is terrifying. My mother was newly recovering at home from two consecutive surgeries for blood clots, only to get a virulent staph infection in the hospital that nearly cost her her leg. I watched it literally race through her body. I rushed her to the hospital and the doctors rushed her into surgery. They cut out a massive chunk of her thigh, going in so deeply she looked like she had a war wound.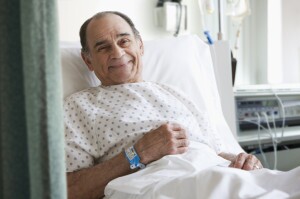 The new CDC website offers tips on how long-term care residents can avoid infections of all types (of course, hand washing is on the list, as is speaking up about your safety or a loved one's, and asking questions about having a central line).
With resources, fact sheets, infection-specific tool kits and a national infection tracking system for long-term care facilities, the site will be a boon to long-term care residents, clinicians, nursing home and assisted living staff, and state health departments.
Photo courtesy of the Centers for Disease Control and SelectStock/iStockphoto
Sally Abrahms writes about boomer and senior caregiving, housing and age 50+ work. Find her on Facebook or Twitter.
>> Get discounts on health services with your AARP Member Advantages
Also of Interest

See the AARP home page for deals, savings tips, trivia and more