Outsmart Con Artists: Arm Yourself Against Fraud
By Guest Blogger , January 21, 2014 01:25 PM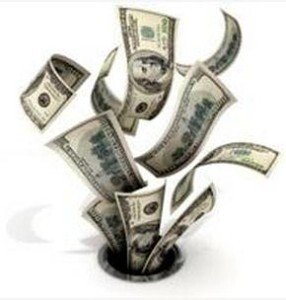 The following is a guest post by Nancy Mahoney, an AARP Foundation ElderWatch volunteer in Colorado.
Each year, millions of Americans lose their hard-earned money to identity theft, investment fraud and other types of scams. Last year alone, 12.6 million Americans were victims of identity theft - that's one person victimized every three seconds. They are people just like you and me who told themselves they're too smart to fall for a scam.
Yet, as a volunteer with AARP Foundation ElderWatch in Colorado, I hear firsthand all too often the panic and fear in the voices of people who never thought it would happen to them. Still others call with concern for a relative or a loved one bilked out of a lifetime of savings by a fraudster. They know they've been scammed. They know the likelihood of getting their money back is slim, whether it's as little as $25 or as much as $250,000. Still, they call, sharing their experience in hopes of protecting others.
As heartbreaking as these stories are to hear, it's fulfilling for me as a volunteer to know I'm helping others. Through ElderWatch, and now the AARP Fraud Watch Network, I've learned how to guard against identity theft and fraud. I've gained insight about how scammers think. I've armed myself against the weapons of fraud. By sharing that information, we can all build up our defenses against the kinds of tricks that con artists use, and protect our hard-earned money.
If you're concerned about protecting yourself or loved ones from fraud or want to learn more about the red flags associated with these scams, tune in on Thursday evening, January 23, to AARP Live! on RFD-TV (check your local listings for time). I'll join a panel of AARP experts as we explore ways you can protect yourself, your family and your friends from fraud. One victim is too many, but together we can outsmart the con artists and fight fraud.
You can also watch the show on a live stream at www.aarp.org/rfd and on Facebook at www.facebook.com/aarp. Join the conversation by calling 877-731-6733 toll-free to share your questions and concerns.
Also of Interest

See the AARP home page for deals, savings tips, trivia and more