3 Things to Add to Your House Today
By Patti Shea , January 23, 2013 08:21 PM
LAS VEGAS - Spending a day on the floor at the NAHB International Builders' Show is like Disneyland for homeowners. If only I could afford the remote controlled sliding glass door that I can open with my iPad so I don't have to get off the sofa when the dogs want in.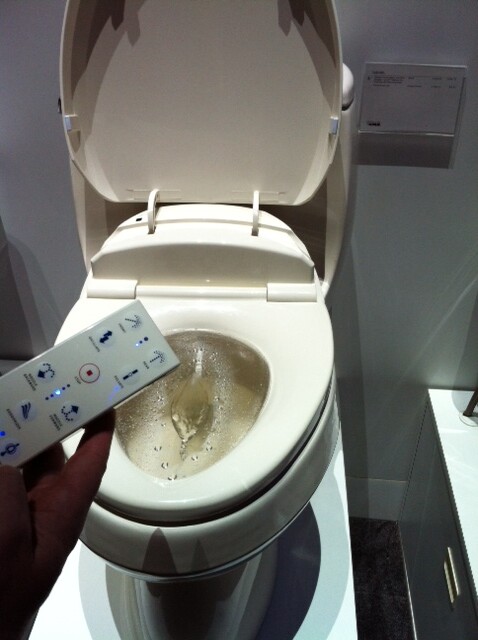 However, I did manage to talk to some great vendors who have the aging in mind. As a family caregiver, I was keeping an eye out for anything that would help me make my loved ones more comfortable and safe while respecting their need for privacy. I found these items ideal for anyone who is also caring for a loved one.
So, here's my short list of affordable items I think will help the 50+, 65+ homeowners and their caregivers:

1. The all in one toilet-bidet

Incontinence is a huge issue for the elderly and their caregivers. Cleanup of messes could be dangerous due to fall likelihood in showers and potentially embarrassing to you or your loved one. These all-in-one toilet-bidets are an ideal solution, since it's not likely you have room for a toilet and bidet separately.
The bidet portion is controlled by a remote (different versions have it affixed to the rim or separate) Options let you clean front, rear or oscillate. One version I saw has presets so you can store options for multiple users. There were high-end models, in the $6,000 range, but some that I saw were affordable around $1,000-$1,200.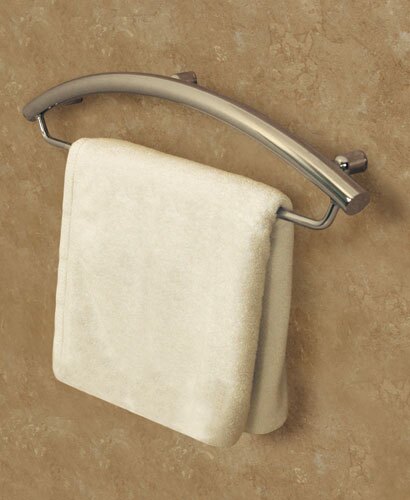 2. Decorative grab bars that don't look like grab bars

Fact: The bathroom is the deadliest room in the house.
So, if you're updating that bathroom ditching the circa 1978 wallpaper that's slowly peeling off the wall, install these grab bars now, while you're still making the mess.
There are tons of options that avoid the "institutional" look, you know what you see in hospitals and nursing homes. Functionality meets design, and who knows, one day it might just save you (or a loved one) from a nasty fall.
Google decrorative grab bars and you'll be surprised at what you see. Most are affordable, sleek and won't advertise that it's a grab bar. Shhh.
And looky here, we even have a video on how to install a grab bar > Click me
3. Drop down shelves

Listen up foodies. Your kitchen is aging, just like you. Never fear, there are cheap and easy ways to give it a facelift.
I was impressed by the affordable options that would make your kitchen more accessible for all ages - such as the grandkid helping you make cookies or anyone in a wheelchair.
Installing pull-down shelves - either in new or existing cabinetry - brings the food to you and prevents spills from standing on step ladders. Ideally all cabinets would be a waist and shoulder level, but that's impossible. Easy installation and affordability will help you (or the family member you're caring for) maneuver around their kitchen easier.
Additionally, these drop down shelves are available for the bedroom and bathroom cabinets too.
Do you have any of these items in your house? Let me know in the comments section below. You can keep track of all things housing and aging in place on Twitter by following #ageready.