What Dads Really Need for Father's Day
By Mattie Snider , June 14, 2013 04:22 PM
My dad is a man of simple needs, and the same goes for his Father's Day desires. Last year my mom and I surprised him with a charcoal grill, and, in a pinch, he always appreciates a handmade coupon for nine holes of golf with his favorite (and only) daughter. My parents have recently graduated to empty-nester status and, as they revel over the clutter-free counter tops and the need for only one carton of milk a week, the whole family's thinking more about our transition to this more mature stage.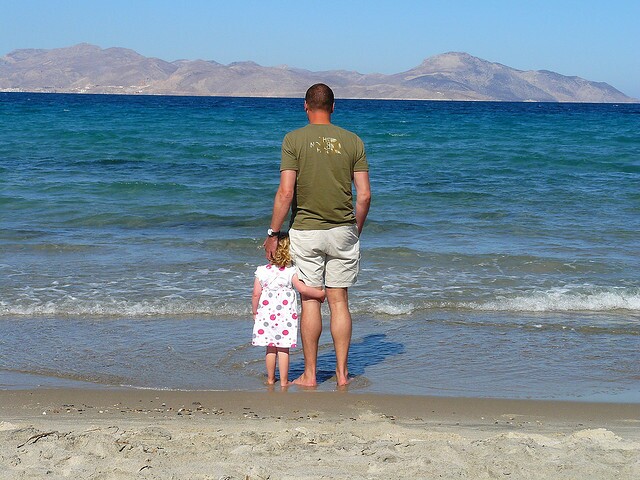 I had always assumed that by the time my brothers and I "grew up" we'd have it all figured out, including the major discussions of how best to help our parents as they age and change. But an online survey of 1,110 adults ages 40 and older, commissioned by the in-home senior care company Visiting Angels, found that nearly three out of four (72 percent) didn't have any sort of plan at all and that 54 percent hadn't even broached the subject with their parents. Other surprising findings:

Only 33 percent, consisting mostly of firstborn children, would rather have their fathers move in with them over their mothers if they had to choose. Respondents said dad is messier (70 percent) and that mom is more likely to contribute to the household (86 percent).
More than two-thirds (70 percent) didn't want either parent to move in with them, period, and 85 percent said that not even an increase in their inheritance would change their minds.
Some 60 percent believe their parents would prefer to age in their own home, yet 20 percent would prefer that their parents move into an assisted living facility or nursing home.
How and when are we supposed to start these potentially sensitive family conversations?
"The conversation needs to start before a crisis," says Larry Meigs, CEO of Visiting Angels. Otherwise, you may find that you and your siblings have very different assumptions about who should do what. And the last thing you want in dear old dad's future is a family feud.
So while a dozen golf balls or the latest advancement in grill technology (Bluetooth lamp-radio, anyone?) may be a well-deserved token of Father's Day love, nothing beats peace of mind.
Photo: Peter Werkman (www.peterwerkman.nl)/Flickr
Also of Interest

Join AARP: Savings, resources and news for your well-being
See the AARP home page for deals, savings tips, trivia and more