Your Professional Life, Reimagined
Reaching your 50s brings a whole new world of complexities, opportunities and excitement. To get the best of it, it is crucial to stay current with our fast-changing world, always looking for fresh perspectives and keeping your options open. At this stage in life, you don't want to feel forced into something that doesn't fit into your lifestyle; on the contrary, you should have the flexibility to choose when, where, how and with whom you are enjoying your life.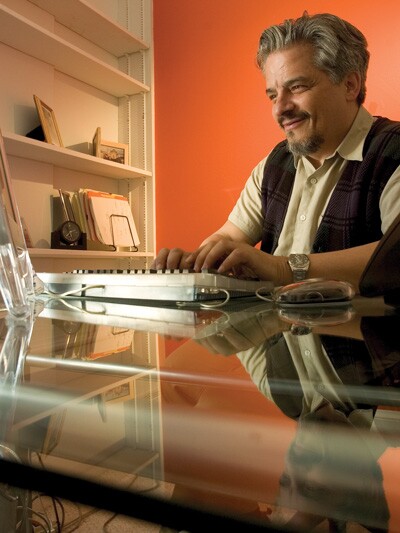 This approach is also fully applicable when thinking about the future of your career. At AARP, we call it Work Reimagined. In the past, the mindset was "what am I going to do when I retire?" or "nobody is going to hire me because of my age." The fact is today, like many in our society, you have accumulated a series of experiences and bring talents that are very valuable for businesses out there. So, you should feel empowered; your next act could be your best one yet. Work Reimagined is the first talent exchange dedicated to helping companies find experienced workers and to helping experienced professionals connect to more satisfying careers.
Today, more than ever, it is critical to connect with like-minded peers to facilitate exchanges that lend themselves to sharing experiences that can unlock the full potential of networking. For example, the government just released the latest unemployment numbers and they show that our economy is not growing at the pace that we would like and that the job market remains challenging. In addition, LinkedIn is the partner that powers our Work Reimagined platform; it is the one network that has the breadth and depth of participants, contacts, and information you need to succeed in today's challenging and fluid workplace.
Furthermore, participating companies in the platform have signed a pledge to level the playing field for experienced workers. Work Reimagined is a national effort to also help employers solve their current and future staffing challenges. The web portal also directs job seekers to employers that value and are hiring experienced workers. We know times might be tough out there, but by connecting with others and continuing to reimagine ourselves, we are reminded that there's so much we live for.
Photo Credit: AARP