5 Ways Humor Can Help You Cope With Dementia
By Sally Abrahms , April 10, 2013 09:48 AM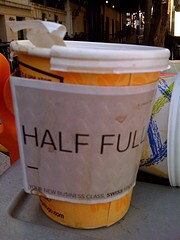 Before she had Alzheimer's, author Jill McCorkle's mother was very religious, never cursed or, God forbid, mentioned sex. But McCorkle's sister called Jill last month. Apparently, their mother was talking nonstop about gonorrhea. She was convinced a lot of the residents in her memory care facility had it "and we all know how they got it," she repeated.

"There are things my mother says that are so out of character and off the wall," says McCorkle. "I can't even imagine where it comes from. But if you don't find the levity or learn to roll with it, what's going to crush you anyway is going to crush you sooner."
Alzheimer's has many cruelties, and one of them can be a change in personality. It is what McCorkle, author of the recently released Life After Life: A Novel, which takes place in a "rest home," calls "Alzheimer's intersection of tragedy and comedy." Some of McCorkle's characters have dementia, and one even fakes it to avoid living with his son. (He figures out quickly that it was a bad move.)
"At the beginning, it might seem irreverent to find something your loved one is doing amusing," says Carol Podgorski, a marriage and family therapist at the Memory Care Program at the University of Rochester Medical Center, "but it can become a healthy coping skill when people find humor in a situation."
Here are five ways to look at humor:



Separate the disease from the person you love who has the disease. If your parent or spouse says something that doesn't make sense but is funny, tell yourself, "It's the disease talking and not Mom."

Don't feel guilty about finding something they say funny. Humor is a form of relief.

Educate yourself about dementia and Alzheimer's. The more you understand them, the more you'll see your loved one's comments are par for the course.

Understand that not everyone in the family is at the same place with the disease as you may be. You might see the humor, but a long-distance sibling or your adult child might say, "how dare you" and find your reaction tasteless. Tread lightly.

Find someone who appreciates these funny exchanges. That's what friends and support groups are for!
Sally Abrahms writes for national magazines, newspapers and websites on aging and baby boomers. Follow her at www.sallyabrahms.com or on twitter.
Also of Interest

Join AARP: Savings, resources and news for your well-being
See the AARP home page for deals, savings tips, trivia and more