Caregivers: Program to Target At-Home Care to Cut Back on Repeat Hospitalizations
By Sally Abrahms , October 31, 2012 08:00 AM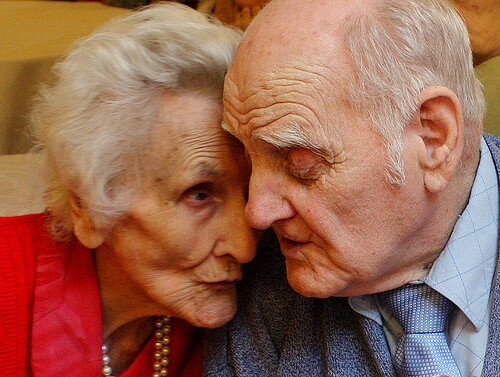 It's hard to find a more stunning statistic: Nearly 45 percent of hospitalizations among nursing home residents enrolled in Medicare or Medicaid are avoidable. Because of their complex and chronic health care needs, annual spending for their care is more than $300 billion. The total 2011 costs for avoidable hospitalizations for this group are $7 billion to $8 billion.
Now the Centers for Medicare & Medicaid Services (CMS) has a plan to stanch the hemorrhaging of money and unnecessary hospital stays. The new four-year initiative joins seven organizations with 145 nursing facilities. (There are around 15,000 U.S. nursing homes and 1.5 million residents.) The seven groups will work with the nursing facilities and state Medicaid programs to provide better care.
Among the goals is reducing hospitalizations, improving health outcomes, providing better care between hospitalizations and nursing facilities, and offering improved care at lower costs.
The initiative will test models to see if they're effective (there will be rigorous outside evaluation) and provide additional on-site staff, among them nurses, to dispense preventative services, improve assessments and manage medical conditions.
What will this look like? Let's take one group, The Curators of the University of Missouri. Their intervention will take place in 16 nursing facilities in Missouri. Advanced practice nurses (APRNs) will offer direct services to residents so they can teach staff to recognize early symptoms and illnesses, and assess and manage health conditions that typically affect residents.
Social workers will work with the facility's social worker, primary care providers, nursing staff and APRNs to ensure communication about residents' preferences and needs. Nurses also plan to implement vetted programs that have shown positive results in nursing homes.
In other nursing home news: Two websites have launched to keep these places accountable. The sites let consumers access thousands of inspection reports at nursing homes nationwide. Check out CMS's Nursing Home Compare and ProPublica's Nursing Home Inspect. The ProPublica tool allows you to search by keyword, city and individual nursing home.
Have you tried either Nursing Home Care or Nursing Home Inspect? What do you think of them?
Follow Sally Abrahms at www.sallyabrahms.com or on Twitter.
Photo courtesy of Northern Training via Creative Commons