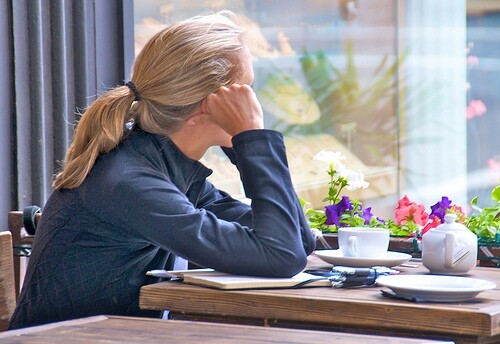 As boomers care for their parents, or at least watch their friends in the throes, those with no children often wonder, "who will be there for me when I need help?"
With one in three boomers never married and some wed without kids, that's a big question. Typically, it's the spouse who does much of the caregiving, but with the growing rate of late-life divorce--saying "see ya, partner" after 20+ years of marriage-and women outliving men, that source of support may not be available.
So Marcy Cole, a Los Angeles social worker, conceived of an idea: to create a website for women childless by choice or circumstance. (The idea is that even if you don't have your own child, you are a mother to someone-a sibling or other relative or friend, perhaps.)
Cole, herself married and without children, has just launched a website called Childless Mothers Connect. "I know there are layers of sadness people are not sharing," she says. She expects the website will prompt women to will share their experiences and feelings, collaborate on ideas, swap resources and strategies, and discuss other issues.
Among those issues is likely to be caregiving. In Cole's private therapy practice and among friends over coffee, she's heard that caregiving question.

"The question is, what do we do about it now that we're a generation of a lot of women in this predicament?" says Cole. "We need to ensure that there are enough resources so we will be cared for."

Cole is onto something others without children also think about. Older adults have begun creating their own "family" with friends and neighbors. For some, it is through housing set-ups that, later on, will be conducive for caregiving.
The idea of co-housing, where people live in their own place, but share common space and some meals with other residents, is especially appealing to 50+ single men and women. So are pocket neighborhoods, again, small enclaves with houses side by side where people see their neighbors on a daily basis, interact, and form relationships.
I interviewed Rosemary Fowler, 56, of Carmel, Indiana, for a story I wrote for this month's AARP Bulletin. Fowler lives with her best friend Becky Meadows in a house in a pocket neighborhood still being built.
"What you think of as you get older are the horror stories, where someone is dead for two weeks before anyone finds them," she says.
There's no chance that will happen to Fowler. Both she and Meadows have each other, and now believe neighbors will also pitch in, and vice versa, should she need help. Fowler calls Meadows and the community "my double insurance policy."
AARP also has an initiative called Decide.Create.Share. that helps women age 40-60 prepare for their futures. Great information on long-term care, financial security and legal issues.
Are you thinking about who will take care of you? Would love to hear your thoughts!
Follow Sally at www.sallyabrahms.com or on Twitter @sallyabrahms.