Is It Elder Financial Fraud? 5 Signs It May Be "Yes"
By Sally Abrahms , July 03, 2013 06:53 PM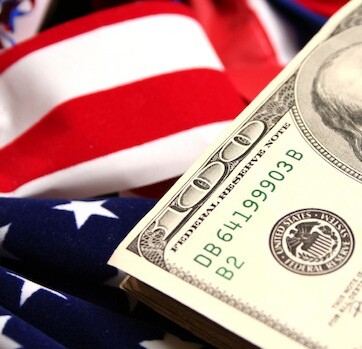 You've seen this subject here before. I'm bringing up financial elder abuse again because of a new resource for readers. But some background first: Americans age 60+ lose nearly $3 billion a year to financial abuse. That's 5 million older Americans who get duped annually. According to studies by the Consumer Law Center, sham telemarketers direct 56-80% of their calls at older people. And, the Consumer Financial Protection Bureau says that for every case that is reported, 43 are not.
Financial abuse can take the form of sweepstake scams, junk mail, shady telemarketers, unethical financial advisers, "friends" new and old, family members and bogus charity fundraisers.
Add to the list free-lunch seminars to sell questionable financial products, identity and credit card theft, door-to-door, Internet, email, Internet, veterans and reverse mortgage scams, as well as Medicare fraud.
With such rampant and creative ways to be deceitful, The Federal Deposit Insurance Corp. and Consumer Financial Protection Bureau have developed a curriculum so senior service providers, bank employees, caregivers, financial professionals and older people themselves can help prevent and spot financial abuse.
"Money Smart for Older Adults," a free web downloadable curriculum, will cover the most common types of fraud and scams. A designated "instructor" leads the training with the help of a how-to manual, and there's also a participant resource guide.
But there's another strong source for getting the word out. Terry Fulmer, dean of the Bouve College of Health Sciences at Northeastern University, says that's "every clinician who comes in contact with an older adult." She cites more than 6 million of them, including 3 million nurses, 600,000 physicians, 300,000 dentists and 2 million allied health professionals (physical and mental health therapists). Screening for physical and child abuse is standard practice. "We must make screening for fraud also a standard practice," says Fulmer.
In the meantime, here are signs that may mean trouble:
1. Funds are vanishing from accounts, belongings are vanishing from the house, and bills go unpaid. Or, your loved one is confused about financial transactions.
2. Spending habits have changed and all of a sudden she's secretive about money or says she needs more. Or there are unexplained credit card charges.
3. A family member is not forthcoming about Mom or Dad's finances.
4. A new person has befriended your parent, a friend, or you to the point of weirdness. This person's name has been added on a joint account and/or has power of attorney. Property titles, refinanced mortgages, deeds, wills, trusts or other documents have inexplicable changes.
5. There are no checks and balances for a professional caregiver who has access to a loved one's money.
Other resources to get you up to speed: The National Criminal Justice Reference Service, the National Crime Prevention Council, National Adult Protective Services Association, the National Center on Elder Abuse and the Eldercare Locator.
If you suspect financial abuse, call the Eldercare Locator at 800-677-1116. Even if you don't, get your phone number and your loved one's phone number on the National Do Not Call Registry to reduce telemarketing calls by calling 888-382-1222 toll-free.
Photo by marsmet462 for Creative Commons
Sally Abrahms specializes in aging and baby boomers. She focuses on caregiving, housing and work. Follow her on Twitter.