You Need a Non-English Speaking Caregiver?
By Sally Abrahms , February 27, 2013 12:26 PM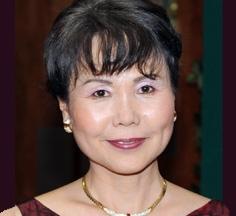 At a recent conference in California on encore careers (aka pursuing a new field, often with a social mission, later in life), I met a real estate agent turned health care entrepreneur who got me thinking. (She's obviously gotten others thinking too, because she's won recognition from Encore.org two years in a row.)
It's tough enough to be sick, frail and poor (a trifecta of misery), but imagine not being able to communicate with your professional caregiver because you don't speak the same language. That's not an uncommon plight for many older immigrants.
I spoke with Im Ja Choi, who in 2004 set out to change that conversation. Her mother had left a Pennsylvania hospital after being treated for cancer, weighing just 62 pounds. All signs pointed to a nursing home, but Choi's Korean mother spoke no English, didn't eat American food and had different cultural customs. Choi knew an American nursing home wouldn't work, and brought her mom to live with her.
Choi's mother was eligible for home health care through Medicaid but needed an aide who knew Korean. But where? It took more than six months before Choi heard about a Korean-speaking caregiver who was moving from Connecticut to Pennsylvania.
"After I hired her, people started calling me, asking how I found her," says Choi. There clearly was a huge demand for health care workers for non-English speaking older Asians.
Holding a master's in organizational dynamics from the University of Pennsylvania, Choi launched the nonprofit Penn Asian Senior Services (PASSi) for mostly Medicaid-eligible clients with a language barrier.
Today, PASSi offers home-care service in Cantonese, Mandarin, Korean, Cambodian, Indonesian, Hindi and Vietnamese. Choi also founded the Penn Asian Vocational Institute, a state licensed vocational school to train home health aides and nurses' aides.
So far, Choi's organization has awarded more than 430 certificates to home health aides, and 220 nursing aides have been trained and are now licensed by the state of Pennsylvania. Her nonprofit contracts with six Pennsylvania counties through the Area Agency on Agency. Other states are calling about replicating her idea.
Readers, check with your local Area Agency on Aging, church or cultural club to see if there's anything like PASSi near you.
If you know of organizations or agencies that have caregivers for non-English speaking Asians or other ethnicities, please share!
Photo Source: Encore.org
Sally Abrahms writes about caregiving, housing, work and transportation for the 50-plus demographic. Check out her work at her website and follow her on Twitter.