Giving Caregivers Some Space--Literally
By Sally Abrahms , May 17, 2012 08:30 AM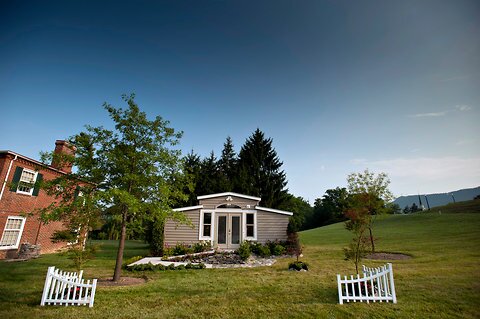 Would you put your mother in the backyard? A recent New York Times article highlights the "granny pod" model, a teensy, prefab structure with a kitchenette, bathroom and bedroom that go on an adult child's property. The parent lives with you-sort of.
Think of it as an iteration of mother-in-law apartments, which are attached to the house. The idea is the same: Take care of Dad, but have your own space and vice versa.
The granny pod model has been around for a couple of years and the media, including AARP, have covered it--the concept is gaining fans. Exposure in this month's Times is likely to ramp up the conversation about Accessory Dwelling Units (ADU.)
The model profiled in the Times piece is made by N2Care, a Virginia start-up that created the MEDCottage. (Other companies that sell ADUs include FabCab and The Home Store, but they're not necessarily intended for eldercare.)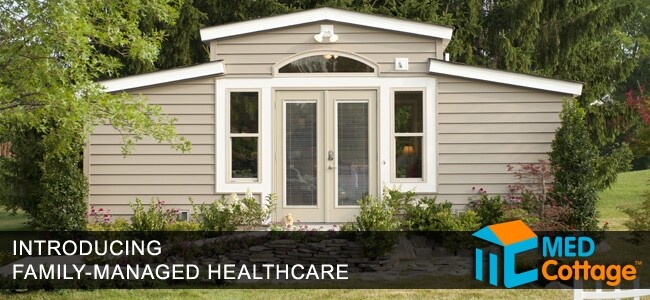 MEDCottage has French doors and an open-floor plan, but it's the high-tech features that are ultra cool: safety cameras to check on Mom; lights along the route from the bed to the bathroom; rubber floors to break falls; and a lift for those with mobility issues.
Medical monitoring i.e. tracking heart rate and glucose and a medication management system are optional.
MEDCottage costs around $85,000 before utilities and food. It doesn't come with a magic helper, so you have to add fees for unpaid help, like a home health aide.
A good deal? Many think so, but not Andrew Carle who heads up the Program in Senior Housing Administration at George Mason University.
His objections:



Too much money before adding on other living and health costs. Expanding or improving your house to include another bedroom or annex is a better investment, Carle believes.

Rather than be around peers, Mom or Dad can be or feel isolated.

Here's the zinger: "Are we really saying Mom is good enough to live in a box in the backyard, but not in the house? How long will it take for the senior or others to view this as a 'starter coffin?'" asks Carle.
Whoa. Some older people love the independence of their own place/pod, feel surrounded by family, and see it as a way to stay out of long-term care. Caregivers are relieved to have their parents so close. (Check the zoning laws in your county. Just half allow ACUs for a family member.)
No longer need the unit? Use it for a home office, studio, guesthouse, or even a swanky playhouse for the grandkids. There's always eBay.
What are your thoughts? Would you buy a granny pod for your mom?
Follow Sally Abrahms at www.sallyabrahms.com or on the Huffington Post.