The Doctor Will (Really) See You Now: An Alzheimer's Program
By Sally Abrahms , August 09, 2013 08:30 AM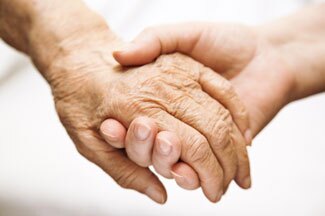 The Buddy Program, an initiative that pairs medical students with those in the early stages of Alzheimer's for social activities, not doctoring, is proving therapeutic for both sides. Students learn about dementia outside the classroom so it is demystified and humanized, while people with Alzheimer's get to act as mentors. The mentors not only have fun, but also feel that they are contributing to future physicians' understanding of a disease they will inevitably face with their patients.
Over the course of a year, med students and mentors meet regularly. It might be for dinner, to attend a movie, or for an informal chat.
The Buddy Program, developed by Northwestern University's Alzheimer's Disease Center, has been replicated at Boston University, Dartmouth College and Washington University. Usually first-year medical students participate, but at Northwestern, Ph.D. students can sign on and Dartmouth has opened it up to premed undergraduates. So far 167 medical students and people with dementia have been matched.
Social worker Darby Morhardt founded the Northwestern program. "The purpose is to heighten awareness of the other person's remaining skills and strengths," she says, "change their image of what it's like to have Alzheimer's, familiarize them with care issues that arise when someone has the disease and help them understand effective communication skills for future doctor/patient relationships."
It has been an eye-opener for Kristen Unti. Before attending Northwestern, the only person she knew with dementia was her grandmother. "I thought that everyone with Alzheimer's was severely impacted and needed lots of help," she says.
The first time she met her match, the woman suggested they attend a musical. The plot was complicated and Unti worried the woman might not understand it. But she did.
The two have also dined at a Middle Eastern restaurant, watched belly dancing and gone to art museums. When, during the course of the year, going out became more difficult for the woman, Unti went to her apartment and they made dinner together.
From the program, Unti learned that "people are more than what their diagnosis is, they have interests and things they want to do. I saw that as a physician I must treat them and get to know them as a whole person."
Unti hasn't decided whether she will become a geriatrician or pursue a different specialty. The program hopes to whet students' appetite to serve the aging.
According to the American Geriatrics Society, the U.S. has around 7,500 certified geriatricians and less than 1,600 geriatric psychiatrists. Put another way, approximately 17,000 geriatricians are needed today to care for 12 million older Americans, and 30,000 geriatricians will be needed by 2030.
That translates into training about 1,200 geriatricians a year for the next 20 years. Yet in 2010, just 75 residents in internal medicine or family medicine did a geriatric medicine fellowship, down from 112 in 2005.
Follow Sally Abrahms at www.sallyabrahms.com or on Twitter.
Also of Interest

Join AARP: Savings, resources and news for your well-being
See the AARP home page for deals, savings tips, trivia and more