Making Sense of Alzheimer's: 9 Books for Kids
By Sally Abrahms , August 21, 2013 10:42 AM
Alzheimer's disease and dementia can be mind-boggling and confusing to kids. Their grandparents, great-grandparents or family friend may act "weird" and yet look normal. How do you explain what's happening to children?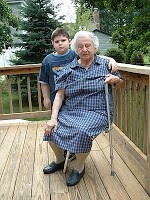 A 17-year-old college student recently emailed me about a children's book on Alzheimer's he has coauthored. Why Did Grandma Put Her Underwear in the Refrigerator? is based on Max Wallack's experience with his great-grandmother ("Great Grams"). She lived with his family from the time he was 6 until her death four years later.
Wallack wrote it because he felt other books on the market were mostly "dark. I wanted to write something that was not depressing but rather hopeful." So it wouldn't be dark, he and his collaborator, Carolyn Given, a former middle-school English teacher, added humor (just look at the title).
"Children need to understand that the person they loved is still there, that Alzheimer's disease is not contagious and nothing they did is causing the problems," says Wallack.
"Kids need a simplified, understandable visual image of what Alzheimer's disease does to the brain," he says, "and coping skills on how to respond to repetition, food problems and other things they may encounter." Wallack took first crack at drawing the illustrations and then he and his friends created them together.
Wallack has sure done his homework. While he's studying at Boston University, he works at the school's Alzheimer's Disease Center and in the Laboratory of Molecular Psychiatry in Aging. He's also coauthored a paper for the Journal of Alzheimer's Disease and travels to scientific conferences.
Not impressed yet? After his great-grandmother's death, Wallack launched Puzzles to Remember, a nonprofit that donates 12-36 piece puzzles to hospitals and care centers. He and Givens are donating 50% of their book's proceeds to Alzheimer's research and patient care.
Other books for children also tackle the topic of Alzheimer's and dementia. Among the standouts are:

The Memory Box by Mary Bahr
Still My Grandma by Veronique Van Den Abeele
Pop by Gordon Korman
Curveball: The Year I Lost My Grip by Jordan Sonnenblick
Singing with Momma Lou by Linda Jacobs Altman
What's Happening to Grandpa? by Maria Shriver
Remember Me? Alzheimer's Through the Eyes of a Child by Sue Glass
What's Wrong With Grandma? A Family's Experience With Alzheimer's by Margaret Shawver
For other resources, check out the Alzheimer's Disease Bookstore, the National Institute on Aging, the Alzheimer's Association and aplaceformom.com.
Sally Abrahms specializes in aging and baby boomers, focusing on caregiving, housing and work. Follow her on Twitter!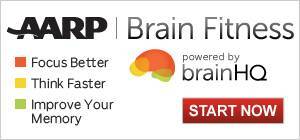 Also of Interest

Join AARP: Savings, resources and news for your well-being
See the AARP home page for deals, savings tips, trivia and more