What Long-Term Care Costs (A Lot!)
By Sally Abrahms , November 15, 2012 12:14 PM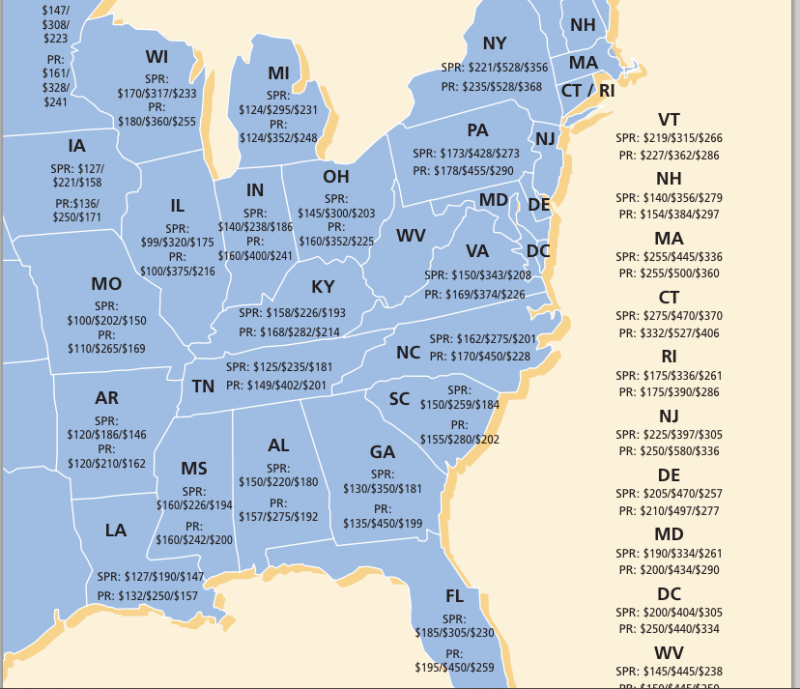 If you're considering long-term care, expect to pay more for nursing homes, assisted living communities and homemakers/companions, MetLife Mature Market Institute's annual 2012 survey reveals. Good news: the study of average national long-term care costs shows they've stayed the same for adult day services and home health aides.
Of course, rates and services vary by state and area; those differences are included in the survey. Take a look at national average costs:

A private room in a nursing home is $248/day, $222 for a semiprivate versus $239 and $214 respectively last year. That is a 3.8% hike for a private, 3.7% for a semiprivate
Assisted living increased to $3,550/month from last year's $3,477 or 2.1%
A homemaker's hourly rate rose 5.3% to $20, a dollar more than in 2011.
Adult day services stayed the same, or $70/day
The $21/hour cost of home health aides was the same as in 2011
Now that we're crunching numbers, here are four more:



In 2011, the median age of a nursing home resident was 82.6 years (16% were under age 65), with 66% made up of women, the U.S. Census Bureau reports.

The average age of assisted living residents was 86.4 years.

According to the National Adult Day Services Association, there are more than 5,000 U.S. adult day centers, with 260,000+ participants as well as their family caregivers. The average transportation cost for centers that charge is nearly $10 each way.

68% of home health care agencies surveyed give employees Alzheimer's training; 98% don't charge extra for those with the disease.
More detailed results from the latest MetLife study are available.
Are these costs what you expected? (My mother-in-law is in assisted living so I'm completely clued into the high price of care.)
Follow Sally Abrahms at www.sallyabrahms and on Twitter.