Power to the People via Family Caregiving Coalitions
By Sally Abrahms , May 01, 2013 08:00 AM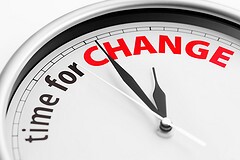 When I learned about the concept of family caregiving coalitions, what sprung to mind was the Carole King song "You've Got a Friend." I say that in a good way! The famous lyrics are: "When you're down and troubled and you need some love and care . . ."
America's 65.7 million family caregivers may be an army, but if you're one of those troops, you can feel alone in the trenches. There's the ever-changing situation, unpredictability, loss, exhaustion and, often, depleted funds.
National caregiving organizations, like the Caregiving Action Network (CAN), the National Alliance for Caregiving (NAC) and the Family Caregiver Alliance (FCA), as well as disease-specific groups, can be a huge support. But did you know there are also caregiving coalitions across the country - 90, in fact, and growing - targeted to specific communities?
A coalition is made up of organizations and agencies that come together to support caregivers. It might be the town's senior center, businesses, government, the local chapter of Alzheimer's groups, hospitals and an AARP state chapter.
Coalitions steer caregivers to services, offer information, and advocate around policy issues. Some coalitions run conferences (along with respite care), stress reduction workshops, resource fairs, webinars or other activities.
Here's a sampling of initiatives:

What makes these groups so effective is that NAC connects coalitions with one another. The coalitions share strategies and mentor one another. There are quarterly calls, an e-newsletter and webcasts. NAC will also give a coalition one-on-one counseling.
Every year, NAC holds a family caregiving coalition conference. At its 2013 meeting this March in Chicago, NAC rolled out a guide to help organizations start their own family coalition.
Want to see if there's a coalition near you, or start one? You can email coalitions@caregiving.org.
Photo by marsmet546 courtesy of Creative Commons
Sally Abrahms covers aging and boomers for national venues. For more work, take a look at her website or follow her on twitter.
Also of Interest

Join AARP: Savings, resources and news for your well-being
See the AARP home page for deals, savings tips, trivia and more