8 Rich Resources for Needy Animal Owners
By Sally Abrahms , July 10, 2013 10:13 AM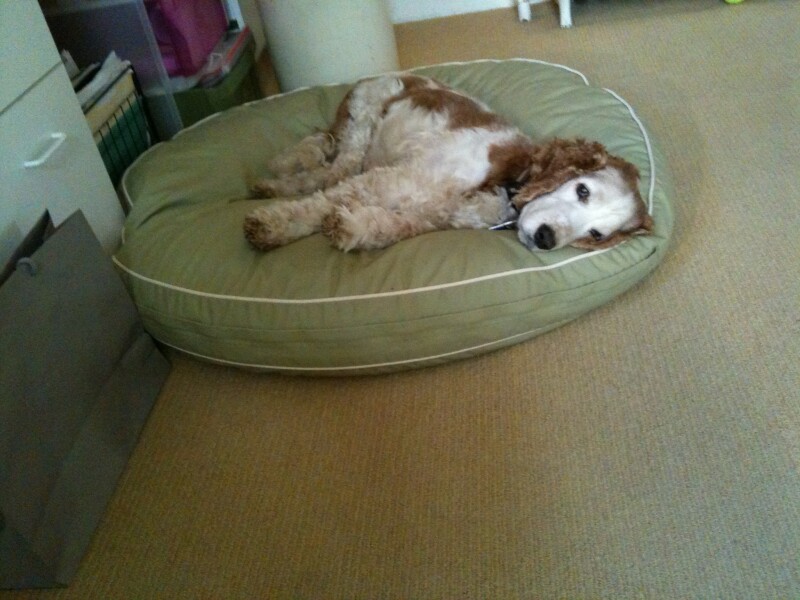 There's a lot of attention on taking care of older adults, but what happens when the elderly need help caring for others - in this case, their pets?
The owners might be ill or have mobility issues and can't walk their dog, for instance. Or, their fixed income and rising daily living costs make feeding Rover or Kitty an expense they can no longer cover. Annual expenses (i.e. vet visits, food and supplements, boarding, toys) for dogs and cats are more than $1,000 - sometimes way north.
The health and social benefits of owning an animal are well documented. In simplistic terms, they can reduce agitation, stress and loneliness, increase well-being and promote exercise. Maybe most important, they provide a sense of purpose, are an endless source of love (in both directions) and continuity during tough times.
Having to give up a beloved pet can be heartbreaking. So when I heard about the Banfield Charitable Trust (BCT), my human ears perked up. BCT, based in Portland, Ore., funds programs so that ailing or down-on-their-luck owners can keep their animals. BCT's programs help 250,000 people do just that every year.
Typically, grant recipients are veterinary assistance and pet food programs. This might mean getting help with vet costs, regular visits, vaccinations or emergency care, actually taking the dog or cat to the vet's, having volunteers walk a dog or take a cat for grooming for an owner in the hospital or hospice, and even finding the furry companions refuge when their abused women owners flee to a shelter.
In the last 18 months, BCT has funded more than 50 organizations that have pet food banks. Did you know that some Meals On Wheels Association of America programs deliver pet food as well as food for the qualified recipient? And some other meal home delivery programs are doing the same.
Some food banks also have pet food; others are freestanding pet food banks. The point is that there are community resources for dog and cat owners who may need extra financial or other kinds of help.
"There are hundreds of organizations across the country that keep people and pets together," says BCT Program Manager Darlene Schwartz. Obviously, you'll have to meet a group's financial standards.
To find one, try these resources:
1. The Banfield Charitable Trust website has a "help for pet owners" section with organizations it has funded as well as others. The group also works with nonprofit hospices, training them to start their own pet program and providing grant funding.
2. The Humane Society of the United States.
3. Meals On Wheels Association of America. If they don't have a pet program in your area, see if they know who does
4. Your local animal shelter or veterinarian.
6. Red Rover.
Photo by Sally Abrahms
Sally Abrahms writes on caregiving, housing and 50+ work. Follow her on Twitter.