Quick Tax Tips for Family Caregivers
By Sally Abrahms , March 06, 2013 09:00 AM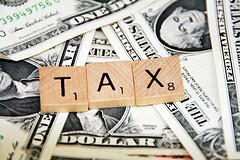 April 15 is galloping into view. Give me a break! That's what we all want when it comes to taxes. And this may be your year. Some of the rules regarding tax breaks for family caregivers have changed slightly since last year. I thought I'd do an update.
Software tax programs like TurboTax, TaxAct and H&R Block at Home are easy to use and do many of these calculations for you. It's still good to know if you qualify.
You might be able to claim your parent, grandparent, stepparent, mother- or father-in-law, sibling, half sibling or step-sibling as a tax dependent even if he or she doesn't live with you. Here are the rules:



His or her gross income in 2012 must be less than $3,800 (last year it was $3,700) excluding disability and Social Security payments. That number includes rental income and wages, interest and dividends from investments or pension benefits and withdrawals from retirement plans.

You must be paying more than 50 percent of his or her expenses.

The person cannot be claimed as a dependent by anyone else.

Mom and Dad can't file a joint tax return unless it's to claim a refund, and neither parent can owe tax on a separate return.
This is a little tricky: if you have siblings who are also supporting Mom or Dad, but none pays half or more in support, and you spend at least 10 percent of your money on their expenses, while expenses from all sibs combined are at least half of your parent's yearly expenses - you can claim your parent as a dependent. But understand that only one sibling can take that "multiple support declaration" exemption per year.
(AARP has a caregiver taxes Q&A and primer here.)

What if your relative's gross income is more than $3,800? Then that person can't be a dependent but might still qualify for a deduction on his or her medical expenses. Those expenses will need to be more than 7.5 percent of your adjusted gross income. (For 2013 taxes, the threshold will be 10 percent.)
You might also be eligible for the child and dependent care credit. If that's the case, you'd get a credit of up to 35 percent of expenses paid for dependent care, with $3,000 in maximum expenses. That translates to as much as a $1,050 tax credit. Qualified long-term care services may be deductible as well.
To qualify for the child and dependent care credit, you must have earned income, your relative must be unable to take care of himself or herself because of mental or physical limitations, and the care recipient typically must live with you.
There's also a credit for the elderly or the permanently and totally disabled, but just 100,000 a year lucky filers can take it. Generally, your annual income can't exceed $25,000.
Confused? Overwhelmed? You can always call the Internal Revenue Service telephone assistance help line. Dial 800-829-1040 Monday-Friday, 7 a.m. to 7 p.m. local time.
Follow Sally Abrahms at her website and on Twitter.
Photo by 401(k) 2013 courtesy of CreativeCommons.org