Face the Facts: Family Caregivers Work
By Sally Abrahms , October 24, 2012 08:30 AM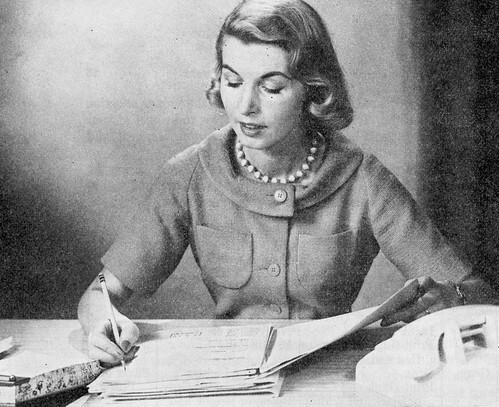 Here we go again. More black-and-white confirmation that elder responsibilities often negatively impact both employees and companies. A new fact sheet out from the AARP Public Policy Institute, in chilling percentages, shows the enormity of the issue and the need to implement or enhance workplace programs.
Let me lay it out. Here are the statistics I found particularly revealing:

61 percent of family caregivers age 50-plus work either full-time (50 percent) or part-time (11 percent).
42 percent of U.S. employees have cared for an older relative or friend in the last five years.
45- to 64-year-olds make up the biggest age group in the workplace to care for a parent (22 percent).
19 percent of retirees stopped working because of elder care.
68 percent have had to make work accommodations (taking time off, coming in late, leaving early, refusing a promotion, reducing work hours, changing jobs, quitting altogether).
Female caregivers age 50-plus who stop working to care for a parent lose an average $324,044 in wages and benefits over the course of their lives versus $283,716 for men. Even reducing hours can affect their career and future financial security.
Low-income employees, minorities and women are most likely to have to make work changes because of elder care.
Now, getting down to business. It's expensive for employers to ignore the needs of caregivers and not do everything to make it easier for them.
Altruism aside, elder care programs (on-site support groups, discount backup home care, referrals to community caregiving resources) boost productivity, employee retention and health while reducing stress. (Read the Society for Human Resource Management's suggestions.)
So do flexible work arrangements, family leave and paid sick days. Offering these alternatives also will make a company more attractive to new work prospects and help retain current employees.
If those suggestions don't do the job, here are two that will:

Full-time caregivers cost U.S. business around $33.6 billion annually in lost productivity.
Companies pay 8 percent more in health care costs for workers with caregiving responsibilities versus noncaregivers, translating to $13.4 billion a year.
You'd think it would be a no-brainer for employers. What do you think is holding them back? I'd love your opinion.
Follow Sally Abrahms at www.sallyabrahms.com or on Twitter
Photo by Michael Pujals courtesy of Creative Commons