Singing to Destigmatize Alzheimer's
By Sally Abrahms , January 06, 2014 11:25 AM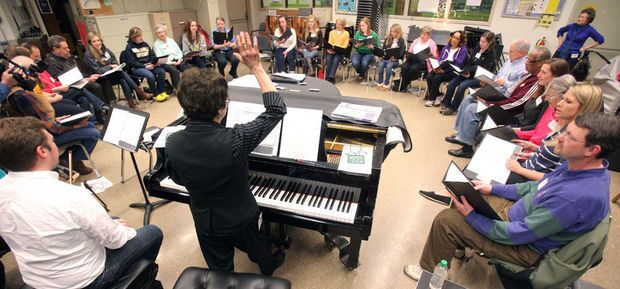 Having college students and older adults with Alzheimer's sing together can change younger choir members' perceptions of dementia and reduce social isolation in those with the disease and their family caregivers. These are the findings of a pilot study conducted last spring at the John Carroll University in Ohio. (The study will be published this April in the American Journal of Alzheimer's Disease and Other Dementias.)
The dementia study is part of a worldwide effort to try to normalize the condition for people with Alzheimer's as well as their families. Advocates want the public to know that dementia isn't just about losses and what people can't do. And they want society to be inclusive so that families affected have a good quality of life-and don't feel shunned.
>> Sign up for the AARP Health Newsletter
The choir had 26 choir members, divided among students, people ages 61-85 with early stage Alzheimer's or mild cognitive impairment, and spouses, a son and a granddaughter. The intergenerational group socialized before the seven rehearsals and final performance. (Some extended the time and went to dinner with their "buddies.")
Students were twice asked to write down 10 words to describe Alzheimer's and dementia, both before they met initially with their buddies and after the concert. Halfway through the initiative and at the end, they were asked if their ideas or images of people with dementia and their family caregivers had changed.
Students' initial words describing dementia included "sadness, sick, nursing home, helplessness, and deterioration." Alzheimer's researchers deemed that just 15 percent used positive words. When they were retested at the end, 65 percent were positive, or a change of 50 points. Just 18 percent were negative, down from 42 percent the first time.
Overall, students felt more comfortable around those with early stage Alzheimer's, found strengths in their buddies and increased their understanding of people with Alzheimer's. The experience also helped their older choir members. It reduced their sense of social isolation, gave them a chance to express the stigma they felt and was enjoyable. Both sides agreed that it gave them a sense of community.
Before student Danielle Goddard, 20, joined the choir, she was little nervous. "All I knew about aging and Alzheimer's were things I'd seen from movies and thought of just the final stages of Alzheimer's and that they couldn't do anything for themselves," she says. "My experience broke the stereotypes. I began to see them as people rather than defined by their disease. I also hadn't realized there are different stages of Alzheimer's."
Goddard's buddy repeated herself a lot, but "her sense of humor came out," she says. "They and their families told stories and jokes. It was a lot of fun."
>> Get discounts on health products and services with your AARP Member Advantages.
Afterward, many members exchanged emails. Phyllis Braudy Harris, director of aging studies at John Carroll University, conducted the study. She plans to offer it again to students and other families this semester. Harris sings the praises of this type of program: "Music cuts across all generations and brings people together."
Photo courtesy of John Kuntz via cleveland.com
Research for this post was conducted through the MetLife Foundation Journalists in Aging Fellows Program with the Gerontological Society of America and New America Media.
Sally Abrahms writes about caregiving, housing and age 50+ work. Follow her on Facebook and Twitter.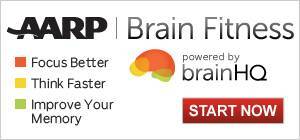 Also of Interest

See the AARP home page for deals, savings tips, trivia and more