Spirit of `45 - Greatest Generation
By Amy Goyer , April 30, 2011 01:35 PM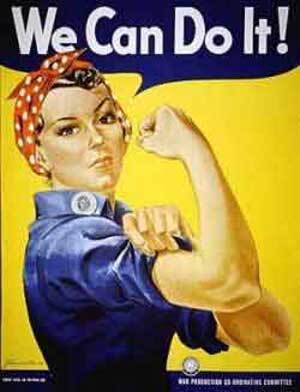 The general session at the annual conference of the American Society on Aging (ASA), "Aging in America," kicked off with a tribute to the men and women of the Greatest Generation. ASA received an award for their role in supporting the creation of the "Spirit of `45 Day," a new effort to bring generations together to preserve the legacy of the Greatest Generation.

Their example of courage, self-sacrifice, "can-do" attitude and commitment to community can help inspire a renewal of national unity in America at a time when our country once again must come together to meet historic challenges."  -Spirit of `45 website

In 2010, Congress unanimously passed a resolution supporting this national day on the 2nd Sunday of every August. The non-profit, non-partisan organization is working on new ways to record the rich history of this generation who survived the Depression and went on to fight in WWII and return to build a nation unlike any generation before. Grassroots initiatives are engaging youth in recording digital oral histories and telling the stories of the veterans, and those were on the homefront.
In the session today, we were fortunate to have several WWII veterans in attendance, including one of the Tuskegee Airman, an Iwo Jima survivor. As they received a standing ovation and rousing cheer, they proudly displayed their uniforms and memories of their branches of service.
I just can't keep my eyes dry when I see these veterans. Perhaps it's because they remind me of my Dad, also a WWII Veteran. When I think of their innocence as they entered that war, and all that the experienced, it so moves me. The fact that they picked up and came back and changed the world after what they had done in the War is quite simply awe-inspiring.
But perhaps the start of the show today was Dr. Frances Carter, founder and chairwoman of the Association of Rosie the Riveters of America. As she stood on the stage in full "Rosie the Riveter" regalia (blue jumpsuit and bright red polka-dot hair kerchief) she looked to have more energy than any of the thousands in the audience. It's no wonder that we won WWII...with women like her on the homefront, how could we lose?!
Do you have a veteran of the military or the homefront in your family? Have you recorded their stories? Unfortunately the days we have to gather their stories are numbered. Take time to do it now. I had the opportunity recently to participate in the Spirit of `45 efforts when students from a nearby university came to gather stories at the senior living community where my parents live. I helped my Dad gather his history and we typed up a one page summary, which he checked over and over. When the session was done, the smile on his face indicated his delight that someone was interested.
We won't forget, Dad. I promise.