Study: Support Services a Good Alternative to Nursing Home
By Sally Abrahms , April 08, 2014 11:21 AM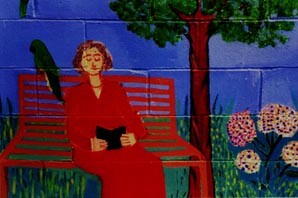 You may feel you have stark choices for frail and elderly family members: Keep them at home without the help and support they need, or help them move to an assisted living facility or a nursing home to get those services.
A new report from the Center for Housing Policy (CHP) encourages a third possibility: getting services for them in their home and community.
The report, produced by the research arm of the National Housing Conference, says that option is less expensive and allows older adults to maintain their quality of life, whether they live in an urban, suburban or rural area. It can also improve their health and help delay or avoid a move to a long-term care facility.
>> Sign up for the AARP Health Newsletter
These support services include providing access to social activities, helping people with personal care and medication, offering respite care to caregivers, and providing home safety features and home repairs.
The need for more choices for older Americans is unquestionable: Nearly 2.6 million older adults say they have a hard time dealing with the demands of daily life, such as personal care . More than 65 percent of adults have multiple chronic conditions.
"Caregivers need to know that home and community-based services are another way to care for older adults who have chronic conditions or who become frail," says Janet Viveiros, a research associate at CHP and coauthor of that report, Aging In Every Place: Supportive Service Programs for High and Low Density Communities. "It's an alternative to the current paradigm, which is caring for older adults in institutional facilities."
Check out the programs profiled in the report to learn more about what's available:

>> Get travel discounts with your AARP Member Advantages.
Are there home- and community-based services near your loved one? Your local Area Agency on Aging can help you locate what's available.
Photo: Justine Stehle/ Penn South Mural Greeting Cards
Sally Abrahms specializes in aging and baby boomers, with a focus on caregiving and housing. She is also a contributor to the new boomer book Not Your Mother's Retirement.
Also of Interest

See the AARP home page for deals, savings tips, trivia and more