The Importance of Making Time for Fun
By Amy Goyer , November 02, 2011 07:01 PM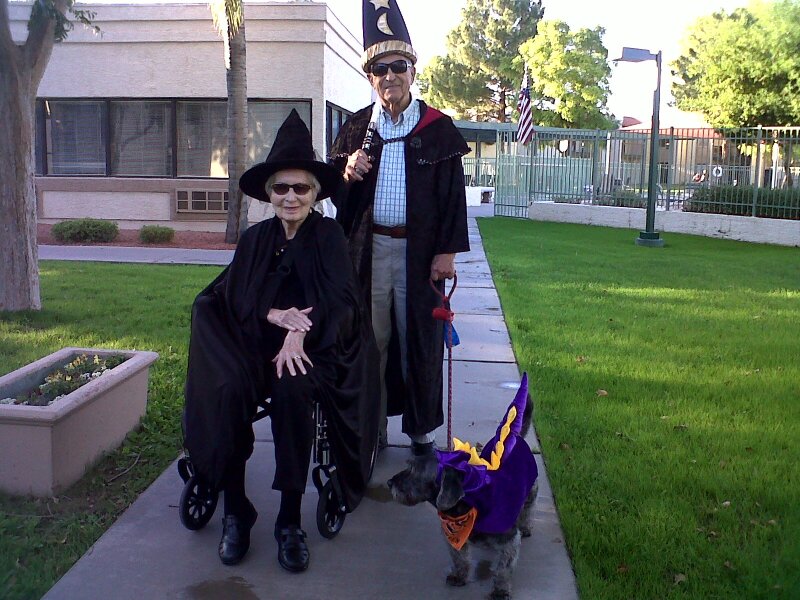 Taking care of my parents involves juggling many aspects of their lives. At times, their health issues seem to overwhelm everything else. So much of our time goes to doctor appointments, physical, speech and occupational therapy, and dealing with my mom's cuts and bruises. I know, of course, this is critical to keeping them as healthy as possible. But I believe that quality of life is pretty important, too. Even if we have good health, without the moments of joy, what are we fighting to stay alive for? So I make it a priority to inject fun into their lives - and mine too.
Admittedly, there are times when I'm so tired I can barely think. Sometimes it's all I can do to get through the day with multiple medical appointments and the basic logistics of my parents' care while getting my job done. So building some fun into each day may not seem like a high priority. That's why I try to plan ahead and grab the "quality of life" moments whenever I can.
Holidays are great opportunities to inspire a little fun into the routine of the day. Our family has always been big on holiday celebrations. My sister, Karen, often says, "We Goyers are nothing if not "seasonal." I always make sure Mom's holiday clothing is ready for her to wear which she really enjoys. We decorate their apartment, door and small yard for each season - something Mom has always done so now we do the leg-work while she mostly oversees from her chair. She often rearranges things once everything is in place. I love that she does that because it shows an interest in her surroundings and a sense of "home" for her in their apartment.
This week we went all out for Halloween. Mom and Dad have dressed up to greet trick-or-treaters for most of the 28 years they lived in their house here, so I've kept up that tradition since they moved. I store their costumes at the house and bring them over to their apartment for the festivities there. We attended the costume party/happy hour there in full garb - Mom and I as witches, Dad as a wizard and our dog, Jackson as an adorable purple dragon. We had such fun and brought some joy to the other residents as well (Jackson seems to be their mascot so they love his costumes and seasonal kerchiefs.) I danced with Daddy (one of his favorite activities and he's still very good at it) and then I took Jackson for a turn around the floor as the band played "Green-eyed purple people eater." He's such a ham.
After picking up some dinner on the way to the house, we took our places on the front porch. As we watched a Halloween movie on my laptop, Mom handed out candy and Dad and Jackson cast spells on the kids. Not only is it fun to see the children's costumes, they (and their parents) get a big kick out of our get-ups and that pleases Mom and Dad.
I can think of so many reasons to keep up these traditions and activities. For one thing, it's great for my parents to interact with kids - as they did on Halloween - something they don't do often enough. It's also so good for us to have fun together and focus on things that have nothing to do with their medical conditions. I also think it helps stimulate their memories. As he handed out candy, Dad reminisced about the many years they sat in the very spot doing the same things. Nothing makes me happier these days than when he remembers things like that.
It was a lot of extra effort for me to coordinate this Halloween celebration, given how changed in routine can be hard for my dad and just getting around is challenging for my mom. But it was more than worth it. I made some changes this year since my available time is more limited now. For example, usually I make a big pot of soup but this year we brought dinner in. We also missed my sister and niece who usually join us. But we pulled it off and that's what matters.
Beneath all of those medical problems, Mom and Dad are still themselves - the essence of who they are is still there - and this was one evening when their personalities and the activities they've initiated over the years had a chance to thrive. I just helped facilitate the details so it could happen - so they could express themselves, make memories and enjoy!