Tony Johnson Wins 2011 AARP Spelling Bee
By Patti Shea , June 18, 2011 07:53 PM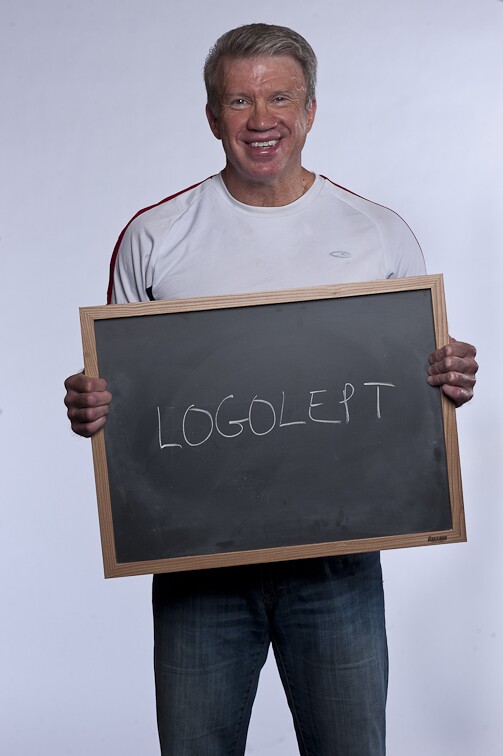 He might have been No. 7 but luck had nothing to do with Tony Johnson capturing the 2011 AARP National Spelling Bee. Johnson, 58, a self-confessed "dictionary browser" knocked out two past champs to take home the $5,000 prize.
The LaGrange, Ga., native won on the seemingly "easy" word uakari but that was after 39 rounds. He breezed through toughies like agammaglobulinemic, pogonophoran, kerygmatic, polyonymous, never missing a word during the oral section. (He missed 1 out of the 100-word written section) It was his second time participating - he finished 5 th last year.
So, how did he do it? "I got systematic about reading the dictionary, everyday," he said. After missing two technical words last year, Johnson, a private practice psychologist, got a bit more technical in his approach.
Johnson got a boost in studying after last year from the 2010 champ, Scott Firebaugh, who, after capturing the title last year said he wasn't going to come back, finished third. Johnson joined Firebaugh's study club to get tips and practice with fellow word nerds. "When I found out Scott was coming back, I didn't sleep well, I got to admit that."
Firebaugh got caught in phonetics of aphaeretic. "Tony deserved to win," he said. "He didn't skip a beat all day."
Second place winner Mike Petrina of Arlington, Va., also tipped his hat to Johnson. "Tony earned it." Petrina, who grabbed the title in 2009, got tripped up on uncinariasis. "I had it in my mind it was connected with an 'o' instead of an 'a,'" he said, admitting that it was a relief to be over.
Bee organizers told the participants they broke out the toughest words in the 16 year history. And they delivered. But that's not deterring folks for next year.
"Time to get studying for next year," one participant said.
As for Johnson's five grand prize? "Oh, my girlfriend has some plans for that," he said with a smile.