What It Takes to Help Students Graduate
By Guest Blogger , October 08, 2013 12:18 PM
By Lester Strong
We had good news this year in education. U.S. graduation rates are up by 6.5 percent since 2001. For those of us who work to improve children's potential to graduate, it's a validation that we're making strides.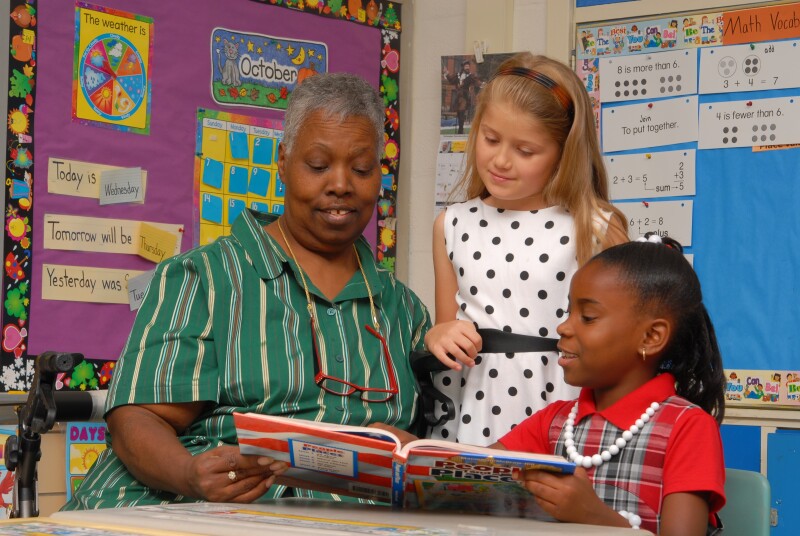 Still, many problems remain that impact graduation rates in this country. One major challenge is that many children are still not reading proficiently by the end of third grade. In fact, according to the Annie E. Casey Foundation, students who don't read proficiently by third grade are four times more likely to leave high school without a diploma than proficient readers.
That's where AARP Experience Corps can make a profound difference.
Our highly trained tutors, when placed in kindergarten through third-grade classrooms, see impressive progress in children who have previously struggled with reading. Not only do children in our program improve reading, they also improve behavior and attendance.
The secret sauce? We believe it's the caring, committed older adults providing a calming, supportive and compassionate presence in the classroom.
Borrowing the hashtag of Education Nation, a national conversation about improving education in America, we believe we've got #whatittakes to continue improving graduation rates.
Want to get involved? Learn more about us online.
Lester Strong is vice president and CEO of AARP Experience Corps.
Photo: AARP Experience Corps