The Caregiving Worries of Parents with Special Needs Kids
By Sally Abrahms , March 12, 2014 04:41 PM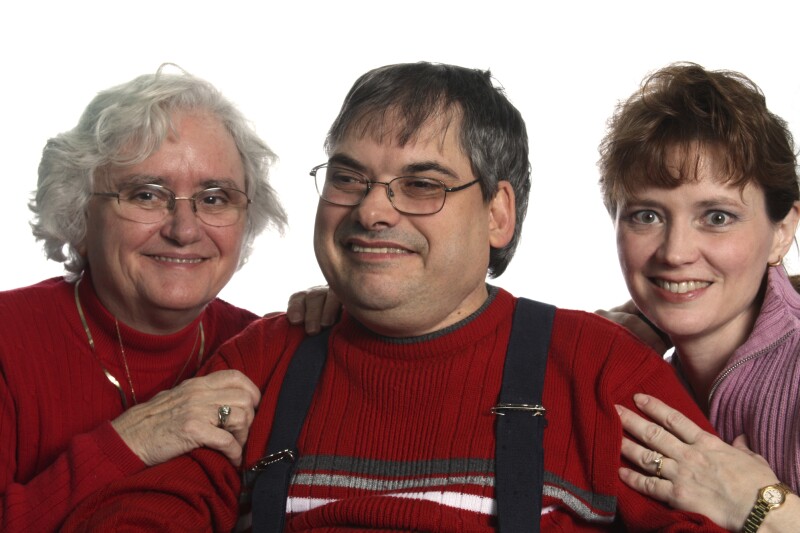 Most of us think about taking care of our aging parents or spouse, not our kids. But there are more than 11 million Americans currently providing care for a family member between the ages of 18 and 49. Many worry deeply about their loved one's future should something unexpectedly happen to them or their spouse.
"I worry night and day," a friend told me. "What happens to my daughter when I'm no longer here?" Her daughter, now 27, has had neurological, physical and cognitive deficits since she was a baby. (My friend also has an older brother with schizophrenia. Fortunately, he is a veteran and receives care and housing through the government. But he is nearby and spends some weekends and all holidays with her.)
The number of Americans caring for younger people will only increase as the first wave of young men and women diagnosed with autism as children come of age. And there are many more behind them. While some are functional, a huge number of them will not be able to live independently and will need significant help. This will have an unquestionable impact on health care and caregivers.
>> Sign up for the AARP Health Newsletter
Another factor to consider: While those on the autism spectrum may be the biggest special needs group, people with Down syndrome now have a much longer life expectancy. Longevity for adult children with mental illness or other disabilities means more years for parents to worry about, and care for, their younger adults.
Boomer parents are getting older. Many are caring for their own parents as well as a special needs adult child (or children). They may feel financially strapped. And for single parents, the going is even tougher. Caring for a disabled adult is expensive. The needs of these two huge demographics - adult disabled children and their parents now in their 50s and 60s - are colliding.
A surge in late-life divorce, along with widowhood and the recession, will require parents to work longer, creating less time for adult caregiving. Siblings and relatives who might have been able to take over down the road may live thousands of miles away.
A National Alliance for Caregiving/AARP/MetLife Foundation study conducted four years ago offers insight into the plight of the caregiver.
Take a look at these findings:

The proportion of caregivers of younger adults (ages 18-49) in their role for at least 10 years shot up from 16 percent in 2004 to 26 percent in 2009.
Six in 10 of these caregivers take care of one younger adult and 2 in 10 care for two (that might be adults and children in their charge), while 1 in 5 care for three or more people.
72 percent of caregivers of kids with special needs are women.
Caregivers of younger adults are, on average, 45.8 years old.
Four in 10 caregivers live with their young adult care recipient.
75 percent of working caregivers of young adults made changes to their work schedule or situation.
The most popular source of information for this group of caregivers is the Internet.
Do you care for a child or other relative ages 18-49? What do you find most difficult? What are your concerns for the future? Let me know.
Sally Abrahms writes about boomers and aging, focusing on caregiving and housing. She is a contributor to the just released Not Your Mother's Retirement.
Photo: Burgeon/iStockphoto

>> Get discounts on health services with your AARP Member Advantages.
Also of Interest

See the AARP home page for deals, savings tips, trivia and more