AARP and Senior TechRALLY a Perfect Match
By AARP Illinois, October 12, 2012 11:43 AM
Happy FRIDAY! Jenn here from the AARP Illinois Communications Team. This week I'm going to tell you about one of the most fun events I've ever been a part of in my 6 years at AARP - The Senior TechRALLYâ"¢

Senior TechRALLYâ"¢ is a full-day workshop on how to use smartphones and tablets, but anyone who attends can tell you that it's SO MUCH MORE than that! TechRALLY starts off with the absolute basics, but by the end of the day participants find themselves in the midst of a smartphone photo contest, reading books and sending text messages to each other. Everyone gets to try out the smartphones and tablets, and there are "Tech Guides" at each table to offer advice and one-on-one assistance. You can even bring your own device and visit the "help desk" during the breaks. We held the very first TechRALLY that was exclusively for AARP members this past week in Hinsdale, Illinois and found it to be such a rousing success that we ended up with a wait list of over 500 people. WOW. We were blown away!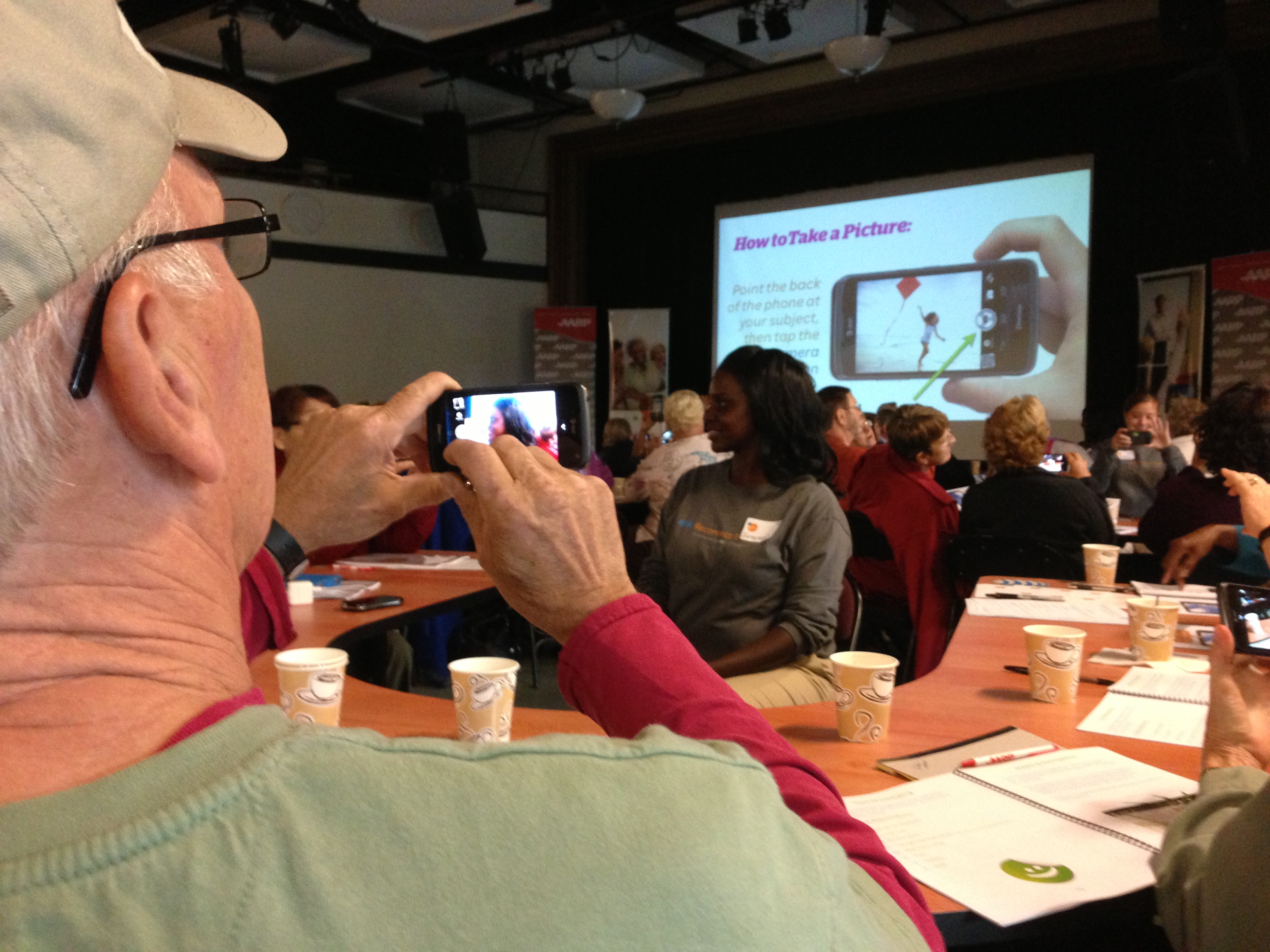 We get it. Our members want to stay connected to their kids and their grandkids. They want to learn to text, to Skype, to download apps and to read their favorite books anywhere they go. We can help with that. In 2013 we want to do lots more Illinois events. Know of an awesome facility that has great Wi-Fi? Let us know. We'll begin planning soon. We look forward to seeing you there.

Can't wait until 2013? Sign up for our iPhone and iPad tip list, we'll send you tips on how to use your iPhone or iPad, apps you might like, and tips and tricks to save you time.