Give Yourself the Gift of Time: Unsubscribe
By Steve Mencher, December 04, 2014 04:34 PM
Do you return to work from holidays and vacations to find dozens or hundreds of emails? I do, but I'm doing something about it: I'm unsubscribing from any email I don't actually want or need.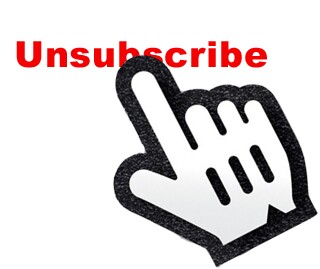 I figure once I'm done, I'll have about 10 minutes a day back — about an hour a week for self-improvement or daydreaming.

A few years ago, I was ready to give up on email altogether. Spammers made it nearly impossible to find the messages that you actually wanted to read. But now, filters on most accounts catch more than 90 percent of the actual junk. The other stuff is my own fault if I don't winnow it down.

>> 2015 Technology Gear Guide

My new rule: For sources that regularly send messages I don't read, I'm hunting for the "Unsubscribe" link and clicking it. Here are some categories I'm ditching.

Events — music, theater, movies — where I bought tickets once or twice, needed to give my email address to get confirmation, and stayed on a list.
Stores that delivered a product to me and I volunteered my email address as security or gave my email address for a discount.
Companies that sold me a product that asked me to register an email address for "updates" (always sales pitches).
Daily news of one sort or another, especially about people connected to me on social media.
Services that seemed cool at the time — like a daily story and photo.
Head-scratchers — Why do I get news and updates about television in India?

To unsubscribe or not?

In the old days, it was a little dicey to "unsubscribe" from an email list, especially if it came from a group you didn't know. You were rightly suspicious that confirming your identity would simply keep the communication going.

But it's mostly different these days. Nearly all the mail I want to ditch is from someone I know and has a fairly obvious "unsubscribe" text link, usually at the bottom. Some confirm that you're unsubscribed immediately. Some of those links are branded " SafeUnsubscribe," which you can generally have confidence in.

>> Get discounts on electronics with your AARP Member Advantages.

Other sites put you through various inconveniences, including

making you confirm your email address.
asking if you're sure you want to unsubscribe.
giving you a number of confusing options so that you stay on some of their lists.
But mostly, it's pretty easy. I'm already planning what I'm going to do with my extra hour each week. What about you?
















Also of Interest



See the AARP home page for deals, savings tips, trivia and more.