How to Handle a Rapidly Spreading Twitter Hack
By Jen Reeves , March 19, 2014 01:24 PM
Twitter is known as a rapid and simple way to communicate, but lately it's also become an easy way to get hacked. A new hack quickly spreading right now through the social media site seems innocent enough. It appears as a tweet from someone who follows. Here's one I got: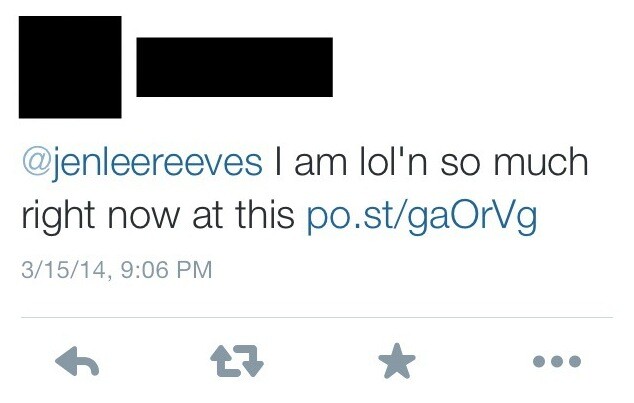 The tweet seems innocent enough. Someone you might know is talking to you and laughing or noticing something interesting. But what you might not notice is that person's account has dozens of similar tweets. Any time you see a tweet with messages that are generic and tempting you to click on a link without any real explanation, DO NOT CLICK. Twitter users who do click will discover that their account will automatically start sending similar messages. It's like a game of telephone that just keeps spreading.
>> Sign up for the AARP Money newsletter
This hack is not dangerous, but it can be embarrassing. If you use Twitter for professional reasons, getting hacked can look bad. But there are ways to fix it.
The moment you think you are hacked, change your password. Send out a tweet acknowledging that you noticed the hack and that you have changed your password. Consider deleting the hacked tweets so no one else thinks about clicking on the links.
Also, consider adding additional security measures to your Twitter account. This video shows how your cellphone can help protect your account.
Also of Interest

See the AARP home page for deals, savings tips, trivia and more
>> Get travel discounts with your AARP Member Advantages.