iPad 2 Smart Cover As Bud Vase
By Mike Lee, March 13, 2011 08:51 PM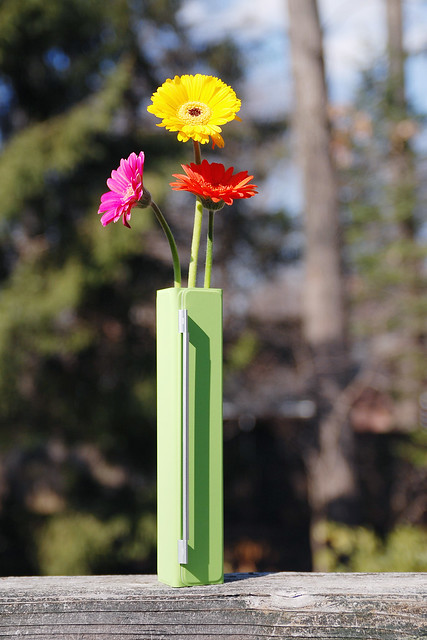 My wife and I decided to order our Apple iPad 2s and accessories online on launch day, but ended up in the second wave of deliveries scheduled for 7 - 10 business days.

Oddly, a FedEx package arrived the next day from a distribution center Jonestown, PA with my Smart Cover. The cover, which comes in several colors, is a mini-event of its own with magnets embedded to allow it to roll up securely as typing stand and viewing easel.

Fiddling with the iPad-less cover on this beautiful Sunday, I decided it might make a great bud vase. Adding a cigar tube and a trio of mini gerber daisies to the rolled up cover, I converted my lonely high-tech artifact into a cheery floral arrangement to ease the wait. With a little luck, the daisies will still be in bloom when the FedEx truck arrives with our Apple products.