WebTV: The Internet Revolution That Wasn't
By Patrick Kiger , July 10, 2013 02:27 PM
Back in the mid-1990s, when PCs cost thousands of dollars and required a fair amount of technological savvy to set up and operate, WebTV seemed like the next big thing: an easier, cheaper ($300) way to get online and experience the still-newfangled wonders of the World Wide Web.
"After spending a couple of weeks using WebTV," BusinessWeek technology columnist Stephen H. Wildstrom gushed in 1996, "I think we may now have the product that could turn the World Wide Web into a mass-entertainment medium."
But to borrow a phrase from Gil Scott-Heron, the poet and recording artist, the revolution turned out not to be televised. Microsoft, which bought WebTV in 1997 for $450 million, has announced the shutdown of its descendant, MSN TV, effective Sept. 30. The tech giant offered only that there are now "many new ways to access the Internet" that make its service unneeded.
There was a bittersweet quality to the announcement, because at one time, Microsoft targeted seniors as the prime market for the dial-up, Web-on-your-TV concept, which at its peak, by one estimate, had roughly a million subscribers.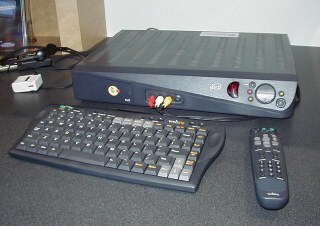 "Older Americans and new technology users have been historically intimidated by new technology, but according to MSN TV research, they are extremely interested in MSN TV service because it is an easy and affordable alternative for connecting to the Internet," Sam Klepper, then-senior director of marketing at MSN TV, said in a 2002 press release. "This is the largest population group in the United States that is not yet online. Our marketing campaign builds credibility with them because we actually show how incredibly easy it is to set up and use MSN TV. There truly are no computer skills required."
Condescension, however, turned out to be not so effective as a marketing strategy. Microsoft underestimated the ability of older Americans to adapt to technological shifts and to figure out how to use new gadgets.
Indeed, a Pew Internet & American Life Project survey shows that most people 65 and older are now using the Internet, and they're doing it on the same sorts of devices that other age groups use. The survey found that 93 percent of people ages 66 to 74 own either a desktop or laptop PC and 17 percent use tablets. Even among Americans 75 and older, a group that some have worried were being shut out of the Internet age, more than half now own a desktop or laptop, while another 6 percent own tablets.
If you're among those still using MSN TV - and there apparently aren't very many of you out there - you might want to check out one user's recommendation for a low-cost replacement.
Also of Interest

Join AARP: Savings, resources and news for your well-being
See the AARP home page for deals, savings tips, trivia and more