Will Aereo Revolutionize Broadcast TV, or Kill It?
By Patrick Kiger , April 21, 2014 07:12 PM
On April 22, the U.S. Supreme Court hears arguments in a lawsuit that some think will determine the future of television - or, at the very least, whether you can watch local TV news and broadcast channels over the Internet, without having to buy a cable TV subscription.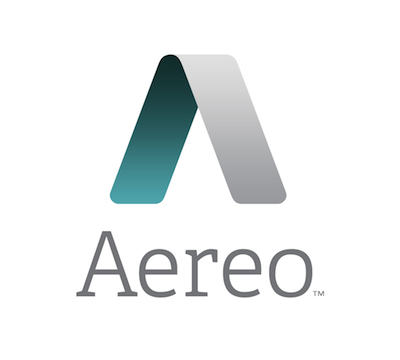 The case involves Aereo, a two-year-old New York-based start-up that offers a new way to watch TV. Aereo captures signals from broadcast TV stations on banks of antennas located close to the towers, and then streams the programming to a browser window or mobile app, in a fashion similar to Netflix. (You can also view with a regular TV set, if you have a Roku device.)
>> Sign up for the AARP Money newsletter
The service, which is available so far in 11 U.S. cities, starts at $8 a month and allows you to digitally record and store up to 20 hours of programming in the cloud as well. (For $12, you can record one channel while watching another, and store 60 hours of shows.) One catch is that you can only log in and watch while you're in your own metropolitan coverage area, so you can't keep up on local news while you're traveling.
"Aereo's technology is simply a smarter, more sophisticated antenna for the 21st century," company spokesperson Virginia Lam explained in an interview back in January.
Here's a Bloomberg News segment about Aereo.
But TV broadcasters, who aren't getting a cut of Aereo's fees, see this as piracy, which is why they're suing in an effort to stop it. "We're not against technology," explained National Association of Broadcasters spokesman Dennis Wharton, who says the big networks and local TV stations are looking into ways to provide more programming online themselves. "What we are against is theft of content."
Aereo's position is that what it does is perfectly legal, because it's merely providing a means for individual viewers to see programming that broadcasters already are giving away. The company is counting on the court to use the same logic as it did in 1984, when it ruled in the Sony Betamax case that it was OK for consumers to videotape TV shows and watch them later.
>> Get discounts on financial services with your AARP Member Advantages.
That 30-year-old precedent might also be significant because broadcasters also warned then that allowing video recording might have similarly dire consequences for the entertainment industry. Motion Picture Association of America President Jack Valenti, for example, told Congress that the Betamax would turn Hollywood into "a kind of a jungle, where this one unlicensed instrument is capable of devouring all that people had invested in and labored over and brought forth as a film or a television program."
But Hollywood is still around today, and there's reason to believe that the broadcast networks would survive Aereo as well. Last week, CBS chief executive Les Moonves, who once talked of pulling his network from the airwaves and moving to cable if Aereo won in court, shifted to saying that the network might instead start streaming its own programming over the Internet.
Also of Interest

See the AARP home page for deals, savings tips, trivia and more