A Look at Social Security's History - Celebrating Social Security's 78th Anniversary!
By Mikki Waid , August 20, 2013 03:30 PM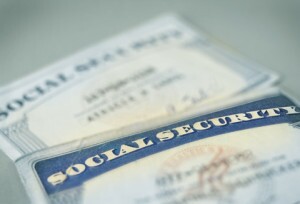 Last week marked the 78 th anniversary of the passing of the Social Security Act. To commemorate, this blog post looks back to see how Social Security has changed over the years. Below, you will find a timeline highlighting famous firsts, important legislation and the growth of one of America's most popular programs.
1935: On Aug. 14, the Social Security Act (H.R. 7260, Public Law No. 271, 74th Congress) became law with President Franklin D. Roosevelt's signature at approximately 3:30 p.m. on a Wednesday.
1936: The first field office was opened at Austin, Texas.
1939: Social Security moved from a retirement benefit program to a family benefit program. The 1939 amendments extended benefits to dependents and survivors of workers covered by Social Security. 'Dependents' included an older wife, a child under 16 (under 18 if attending school), a widowed mother caring for a young child, an older widow, and a dependent older parent if there was no eligible widow or child (husbands were not included as eligible dependents until the 1950 amendments).
1940: On Jan. 31, the first monthly Social Security retirement check was sent to Ida May Fuller of Ludlow, Vt. Ms. Fuller had paid $24.75 in payroll taxes; she lived to 100 and received a total of $22,888.92 in Social Security benefits (her initial monthly check was $22.54).
1950: The 1950 amendments extended benefits to dependent husbands and widowers and to the children of insured women. In addition, benefits were extended to wives under 65 caring for a young child.
1956: The 1956 amendments established monthly disability benefits for those ages 50-64 (this age restriction was removed in 1960) and benefits for disabled adult children. In addition, the earliest age at which female workers and wives could receive benefits was reduced from 65 to 62 (although benefits would be reduced if received prior to age 65). The age at which widows and dependent (female) parents could receive benefits was also reduced to age 62 but with no reduction in benefits.
1961: The 1961 amendments reduced the earliest age at which male retired workers could begin receiving benefits from age 65 to age 62 with reductions in benefits if received prior to age 65. Similar to women (in 1956), widowers and male dependent parents could also begin receiving unreduced benefits as early as age 62.
1965: The 1965 amendments established the Medicare program. The amendments also extended benefits to divorced wives and widows under certain conditions (yes, men were temporarily left behind again). The amendments also extended children's benefits through age 21, if the child attended school full time.
1972: The 1972 amendments established the federal Supplemental Security Income (SSI) program, which is a means-tested program administered by the Social Security Administration but is legally separate from the Social Security program. The amendments also created a special minimum benefit, credits that increased benefits for those who delayed retirement, and benefits for dependent grandchildren. These amendments also mandated that the benefits of men and women would be computed in the same way (prior to this, men and women of the same age and earnings could receive different benefit amounts).
1975: The first year that Social Security applied automatic annual cost-of-living adjustments (COLAs) to benefits. Prior to this, COLAs were applied on an ad-hoc basis.
1976: An earlier court decision (effective in 1976) allowed a divorced husband (age 62 or older) to receive a Social Security benefit ( it was not until 1983 that the Social Security law was changed to allow divorced husbands to receive benefits).
1983: The Greenspan Commission made recommendations to improve Social Security's finances that eventually became part of the 1983 amendments. Some of the changes included covering new federal employees, taxing some benefits of higher-income taxpayers, increasing delayed retirement credits and increasing the full retirement age to 67.
1994: The Social Security Administration became an independent agency (again).
1996: The Contract with America Advancement Act of 1996 established that individuals could no longer receive disability benefits if their primary disability was drug addiction or alcoholism. Individuals with another qualifying medical condition could continue to receive disability benefits.
[Photo above courtesy of SalFalko/Flickr]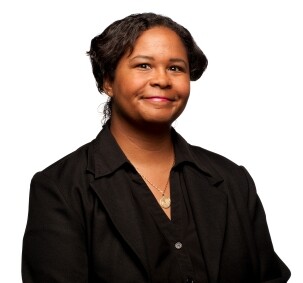 Mikki D. Waid, Ph.D., is a senior strategic policy adviser on the Economic Security Team in the AARP Public Policy Institute. She is responsible for research and analysis of policy issues relating to Social Security and retirement security.
Also of Interest

Join AARP: Savings, resources and news for your well-being
See the AARP home page for deals, savings tips, trivia and more