Aging in Community: City Planners Get on Board to Help Lead the Way
By Jana Lynott , May 02, 2014 09:43 AM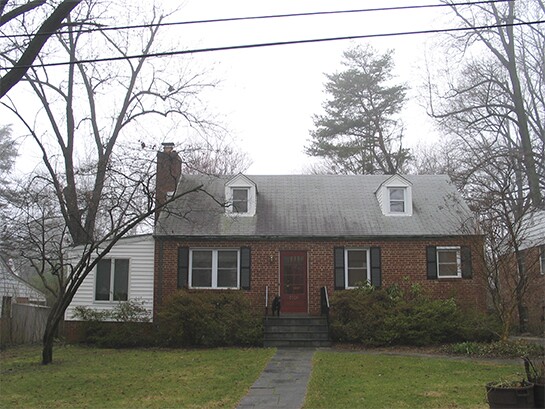 Where do you plan to retire? If you're like a majority of Americans, you prefer to age in your current home, or at the very least, your community.
A just-released survey by the AARP Public Policy Institute (PPI) shows nearly 9 in 10 people age 65 and older want to stay put as they age. Only 11 percent intend to move within the next three years. Most will age in a suburb, often with few transportation and housing options. These findings challenge professionals working to meet the needs and desires of older adults.
But a major recent development promises to help ensure that our communities are designed to be convenient and welcoming for people of all ages. Members of the American Planning Association just approved a policy guide, Aging in Community, that will provide its 40,000 members guidance and strategies to plan for an aging society.
The guide encourages community planners to enhance their effectiveness in planning for the needs of all community members by integrating their work in housing, transportation, zoning, economic development, and health and human services.
For some, this will mean a radical departure from business as usual. For example, the policy guide addresses zoning that supports interspersing new housing types, such as accessory dwelling units , co-housing and intergenerational housing, within single-family home neighborhoods. It also encourages planners to implement enabling design in everything they do, from the construction of seating at bus stops, to building code requirements for zero step entry into new homes. APA's new guide is consistent with AARP policy on livable communities .
The AARP survey reveals that older adults value many of the same community features as younger members: secure neighborhoods, good schools, safe streets for walking, access to public transportation, parking and affordable housing. Many also prefer to live near neighborhood services, such as a bus stop, grocery store and pharmacy.
But the survey of more than 4,500 individuals 50 and older also reveals the diversity of the older population's preferences. Priorities for community features vary by income, race, disability and whether one has permanently hung up the car keys. African Americans, women, individuals who do not drive and those with lower incomes were most likely to value being within walking distance of neighborhood services and amenities. Higher-income individuals prioritize proximity to parks and investment in complete streets over public investment in affordable housing.
It is imperative that planners recognize this diversity of needs and preferences within their communities. The APA policy guide supports community engagement of older adults in all dimensions of planning, with attention to removing barriers that may arise because of age, functional ability, technological know-how, language, class, race, gender, sexual orientation and immigration status.
The planning community has the skills to lead comprehensive efforts to enhance the quality of life for people of all ages. The American Planning Association has taken an important first step toward accomplishing this goal.

About the author: Jana Lynott is a senior strategic policy adviser with the AARP Public Policy Institute, where she manages the AARP transportation research agenda. As a land use and transportation planner, she brings practical expertise to the research field.
Also of Interest