Protecting Consumers in Dual Eligible Demonstration Projects
By Lynda Flowers , June 12, 2013 11:56 AM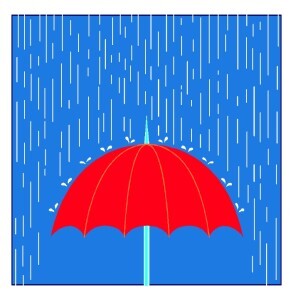 The Federal Office of Medicare and Medicaid Coordination has entered into agreements with six states-CA, IL, MA, OH, VA, and WA- to test models that integrate services and financing for persons eligible for both Medicare and Medicaid (dual eligibles or duals). The initiative's goal is to ensure that duals have access to seamless, high quality cost-effective health care. This is important because some of the duals are the most chronically ill and costly individuals in Medicare and Medicaid, many having multiple chronic conditions and/or needs for long-term services and supports (LTSS). Navigating two health programs can lead to fragmented care and unsatisfactory health outcomes.
Most of these initiatives seek to enroll duals into capitated managed care plans for receipt of all Medicare and Medicaid services, including primary, acute, LTSS, and behavioral health. Plans receive a set amount of money per individual-a capitation payment-to provide the range of required services. This is a major change in the way services have traditionally been provided and financed for duals, and very little is known about how plans will be able to provide needed services within the capitation payment.

The motto- First, Do No Harm-reminds health care providers to consider harm associated with specific interventions. The phrase is appropriate in this brave new world of managed care for society's most vulnerable, and highlights the need to ensure that strong consumer protections accompany this seismic shift in how care is delivered to duals.
The AARP Public Policy Institute has identified 10 major areas where critical consumer protections can help ensure that the Demonstrations move forward in ways that achieve positive outcomes and protect consumers from harm. Here's a summary:

Access: Consumers should be provided language access, culturally competent care, and access for persons with physical and cognitive impairments.
Choices: Consumer choice should include voluntary enrollment, no lock-ins, plan and provider choice, and opportunities to self-direct care.
Enrollment assistance: Consumers should get help with plan selection, enrollment, and with changing plans.
Provider networks: Plans should have adequate numbers of LTSS providers and timely payment policies for all downstream providers.
Care continuity: Plans should not abruptly terminate provider relationships and should provide meaningful support for family caregivers.
Payment structure: Federal and state governments should pay adequate rates to health plans and incorporate risk mitigation strategies to help keep plans solvent.
Appeals process: To the extent possible, Medicare and Medicaid appeals processes should be combined to give beneficiaries access to the most generous process.
An independent ombudsman: An ombudsman should help beneficiaries navigate appeals, including administrative hearings and court proceedings. States should build on existing programs where feasible.
Oversight: There should be adequate numbers of state staff to oversee contracted health plans; multiple stakeholders can be used to conduct oversight.
Quality metrics: Measuring quality-especially LTSS outcomes-supports robust oversight activities.
Here's a link to my recent presentation on the subject at the May 13, 2013 Alliance for Health Reform briefing.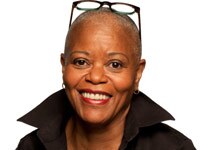 About the Author: Lynda Flowers is a Senior Strategic Policy Adviser for the AARP Public Policy Institute where she works on issues related to Medicaid, dual eligibles, health disparities and public health. She has a J.D., a M.S. in Nursing Administration, a B.S. in Nursing, and a Certificate in Public Health Leadership