State Laws Could Hamper Savings from Biosimilar Drugs
By Leigh Purvis , May 30, 2013 10:21 AM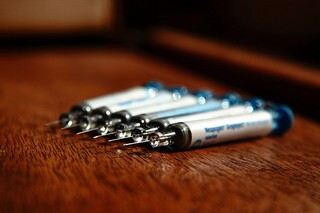 Many consumers have benefited from the recent increase in brand-name drugs that are going off patent, allowing less expensive generic drugs to enter the market. The same may happen with a new type of drugs known as biologics - but only if the generic versions of these drugs are allowed to reach consumers.
Biologic drugs are medicines derived from living organisms that are often used to treat health conditions that commonly affect older populations, such as cancer, multiple sclerosis and rheumatoid arthritis. Biologic drugs differ from traditional, chemically derived drugs in a number of ways, but perhaps the most obvious difference is their price: biologic drugs cost, on average, 22 times as much as traditional drugs.
In the United States, spending on biologic drugs is growing more than 10 times faster than spending on traditional drugs. This trend is expected to continue as biologics continue to capture more of the pharmaceutical market. There are reportedly more than 900 biotech drug products in various stages of development.
By 2019, it is estimated that biologic drugs with a combined U.S. market value of $50 billion will have lost patent protection, leaving them open to competition from less expensive versions known as biosimilars. Included in this group are top-selling biologics like Epogen (anemia), Herceptin (cancer), Enbrel (rheumatoid arthritis), and Aranesp (cancer).
The Food and Drug Administration (FDA) was recently granted the authority to approve biosimilars as part of the Affordable Care Act in 2010. However, even though FDA has yet to approve a biosimilar or determine when a biosimilar would be considered interchangeable with a biologic, several states are considering legislation that would regulate the substitution of biologics with biosimilars.
The legislation, which reportedly originated with the brand name biologic drug industry, contains provisions that would make substitution considerably more difficult. For example, some of the bills would require patient consent for the substitution, for the pharmacist to notify the doctor of the switch, and for the pharmacist and doctor to maintain written records of the switch for several years.
Biologic drug companies and other proponents say such measures are needed to protect patient safety, while generic drug companies and insurers argue that the legislation is actually an effort to preemptively deter the use of biosimilars. More notably, the state legislation could conflict with the Affordable Care Act, which defines interchangeability as meaning that a biosimilar can be substituted without the involvement of the prescribing doctor.
The rapid rise in the number of biologic drugs and the growing use of products already on the market are making biologics an increasingly common treatment option. However, the high costs associated with biologic drugs are intensifying the financial burden on consumers and on public programs like Medicare and Medicaid. Therefore, AARP believes that every effort should be made to avoid unnecessary barriers to achieving savings associated with less expensive biosimilars.
[photo courtesy of: limowreck666, flickr]